Lawn Irrigation Tips for Fall and Winter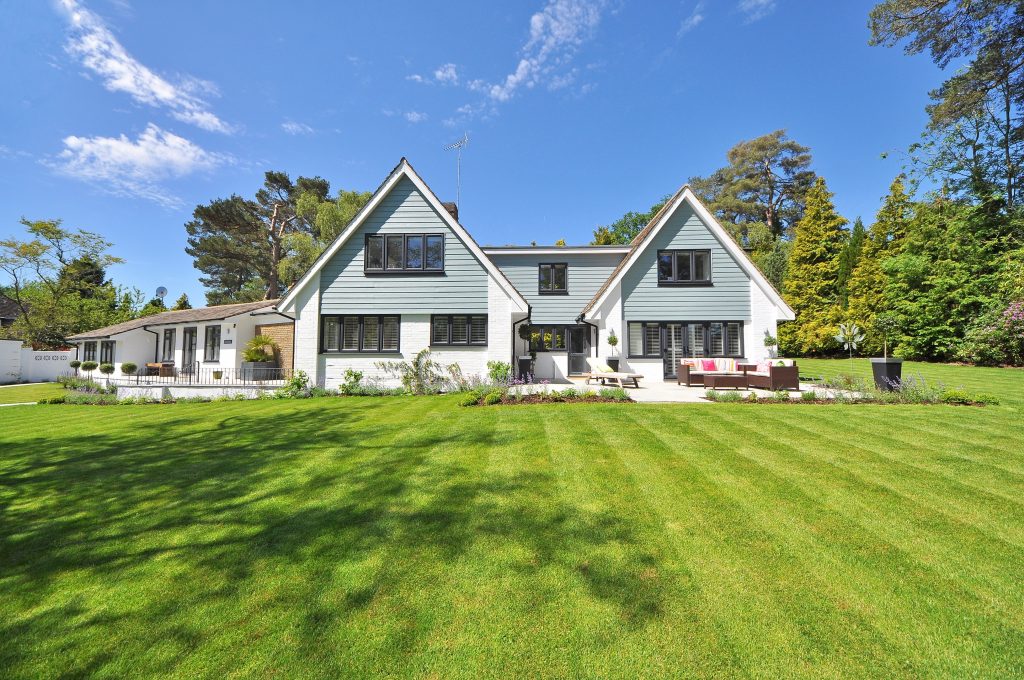 This time of year, you're probably not thinking too much about lawn irrigation. It's easy to spend a lot of time in the summer agonizing about whether your grass is as healthy and green as possible, but once the fall rolls around, lawn irrigation takes a back seat to all the other outdoor (and indoor) activities you're getting up to this time of year. 
You definitely need to pay attention to the health of your lawn this time of year. It likely hasn't gone dormant yet, and irrigation companies in St. Louis, MO, can do some really important services to help get you ready for peak lawn irrigation season next year. There's the issue of when to stop watering your lawn, and then also when to shut off your system for the year and get it winterized by irrigation companies in St. Louis, MO. You could also try going it alone, but there are some things that are best left to the professionals. Irrigation companies in St. Louis, MO, are more than happy to come out and look at your lawn in the fall to see how they can help your yard reach its peak potential.
When should I stop watering my yard?
You don't want to stop your lawn irrigation routine until the ground freezes. At that point, the water won't seep down into the roots, so there's no sense in continuing any kind of watering regimen. However, you don't want to keep watering your lawn as much as you do in the summer into the fall. It's best to slowly decrease the amount of water you're using until the average low temperature is in the low 30s. That's when you can stop altogether. If you continue to water like you would in the peak of the summer heat, then you're going to majorly overwater your lawn. 
The tricky thing is that if you have an underground irrigation system, then you need to turn that off well before the ground freezes. We'll go over the steps you need to take to winterize your underground lawn irrigation system in a later section. That's an extra consideration for people who do have these systems, but if you don't, you might have other concerns. The next section will go over the factors you should think about if you're interested in having irrigation companies in St. Louis, MO, come out and install a system in your yard. 
Do I need a lawn irrigation system?
Deciding whether you can get by with your regular old hoses and sprinklers isn't always easy. You need to take several different considerations into account. First, figure out what type of grass grows in your yard. Different varieties of grass can be sorted into two categories: Cool season and warm season. The different species of grass within those broader groups require different amounts of water in order to thrive. If you have a type of grass that needs more water, then an underground lawn irrigation solution can be a great way to make sure your yard is getting the right amount of water. Irrigation companies in St. Louis, MO, can help you figure out what kind of system is the best for your yard.
Another piece of the puzzle is the type of soil on your property. Some absorb water better than others. If you overwater a less-absorbent type of soil, you're going to be causing a lot of runoff. That's no good.
These different components of your yard will help inform your decision, because if you don't need to water that much, you might not benefit as much from an automated system. At the same time, there are big perks to installing an underground lawn irrigation system. It's a major time saver — you just need to set the controller, and then you don't have to worry about watering your lawn anymore. Plus, with today's smart controllers, you're getting a lot more than just a timer. Some of the controllers on the market can access weather data, and they'll adjust the watering schedule accordingly. That can help them conserve water. Between saving water and time, a lawn irrigation system is really appealing to a lot of people.
If you don't already have a lawn irrigation system, fall is the time.
You want everything with your landscaping to be ready to go come spring. As the weather starts to heat up and the flowers start to bloom, you want to be able to enjoy your yard and all the hard work that went into making it great. That's one of the reasons why the fall is a great time to install a lawn irrigation system. That way, everything will be ready to go for your spring and summer backyard gatherings.
There are actually quite a few projects you can get done in the yard as the temperatures start to cool down. The main thing you don't want to do is overly stress the grass, and that's quite easy to accidentally accomplish when it's already gone dormant for the season. You need to time your yard projects just right. The fall can work brilliantly as a time for calling in irrigation companies in St. Louis, MO, so that the grass is ready to grow strong and healthy the next time the growing season comes around. 
Also keep in mind that installing a lawn irrigation system often requires some degree of tearing up your lawn, which you probably don't want to line up with your garden parties. Let's go through what that installation process entails. 
Installing a Lawn Irrigation System
We'd recommend leaving the installation of your system up to irrigation companies in St. Louis, MO. It's not something that most people are equipped to do on their own. However, if you're determined to DIY, then we'll lay out the steps for you. This might also be interesting if you've decided on hiring professionals but are curious about what they'll do to your lawn. 
Researching is the first phase. You need to know all about the water meter size, the service line size, the flow rate, and the water pressure at your home in order to set the rest of your lawn irrigation up for success. Once you've got all that information down, you can start mapping your lawn irrigation system. You'll need to take any obstacles into account. Those things can include shrubs, flowers, trees, sidewalks, hardscaping features, or any other impediment that could get in your way. You'll also need to design the system with the general features of your yard in mind. Think about the way your lawn slopes and which areas get sun and shade. 
This will all inform the number of watering zones you create. You want to make sure your yard is being completely covered by the sprinkler spray. That way, you'll avoid dry spots. Your next step is planning out the coverage within those different watering zones. Then, you can get around to actually selecting the parts and installing the sprinkler system. This involves a lot of digging and connecting the different pieces.
Of course, if this all sounds like too much work, you can always employ the help of irrigation companies in St. Louis, MO.
Winterizing
Irrigation companies in St. Louis, MO, know that the systems they've installed throughout the year will need to be winterized before the consistent freezing temperatures hit. The exact timing of the winterizing process will depend on the specifics of your system. If everything is below ground, you can typically wait a little longer into the season before you winterize the system. 
First, you'll need to turn the water off. If you decide to tackle this task yourself instead of calling in a professional (a dilemma we'll cover in more detail in the next section), you're looking for the main valve. Usually, that's near your water meter, so it shouldn't be too hard to find. If you have two valves leading into your backflow device, turn them both off. After you've done that, you'll turn your attention to the controller or timer. Make sure that's off or on an appropriate dormant setting. The latter option is preferable if it's available to you — that way, all of your settings will still be there come spring. 
The next step is the most difficult, and it's the one that requires the most time, effort, and skill. You'll need to drain the water out of your system. Irrigation companies in St. Louis, MO, would be happy to handle this step for you, but we'll get to that in the next section. For those who aren't scared off, determine what kind of sprinkler system you have. That will inform the type of water draining that's most appropriate for your system. The different types include manual, automatic, and blow-out draining. Once you've drained the system and insulated any above-ground elements, then you're good to go for the winter.
That's a lot of steps. Not everybody can (or wants to) winterize their lawn irrigation components by themselves. The next section will help you decide whether to go it alone or to hire irrigation companies in St. Louis, MO, to handle it for you.
Should I winterize or call in a professional?
The answer to this question is going to depend heavily on your own comfort with DIY projects. Several of the steps we just outlined aren't too difficult, but others require a certain level of knowledge and skill. Irrigation companies in St. Louis, MO, know what they're doing, and you won't have any of the headache of trying to figure out which parts of your lawn irrigation system are which. 
Plus, winterizing can be dangerous. When it involves blowing the residual water out of the pipes, many people will use an air compressor to get the job done. If you try this method on a system that's incompatible with that type of machinery, it can damage the system. Plus, you might not even have access to a machine that's powerful enough. Most irrigation companies in St. Louis, MO, use specialized equipment to accomplish that task. You might be able to rent that kind of tool for your own use, but you probably don't know how to use it safely.
This is all to say that it doesn't hurt to at least consult with a professional at one of the many irrigation companies in St. Louis, MO. This is especially true if you had your lawn irrigation system installed by one of those pros. They'll know all the ins and outs of your system.
The offseason is a great time to plan.
The spring is when lots of landscaping projects get underway. So, if you've already missed the fall window of opportunity this year, then you've got plenty of time to figure out what you want to do to your yard when the ground starts thawing out again. Maybe we've sold you on 
Lawn irrigation is really just the beginning when it comes to crafting a beautiful yard that you'll enjoy spending time in. You need to think about your outside space from all angles. Then, you can work with the professionals to come up with a design that uses your space well. Many irrigation companies in St. Louis, MO, offer a lot of other services. While they're designing your perfect lawn irrigation solution, you might want to ask them what else they can do for your yard. They might have some hardscaping capabilities, giving you the option of a retaining wall, an outdoor kitchen, a built-in fire pit, or many other options. And if you need suggestions on what kinds of plants would work in your yard, they likely have opinions about that, too. 
Using the time of year when there's less to do out in the garden to plan for the next warm season is a great way to make the most of your time. A plan for success will always start you out on the right foot.
Lawn irrigation is serious business.
Now that you know a little bit more about how you can best use the fall and winter months to optimize your yard, you should be ready to cultivate gorgeous green grass come spring. Good luck!
If you'd like help, you can check out our services here and reach out with any questions here.