10 Advantages of Home Lawn Irrigation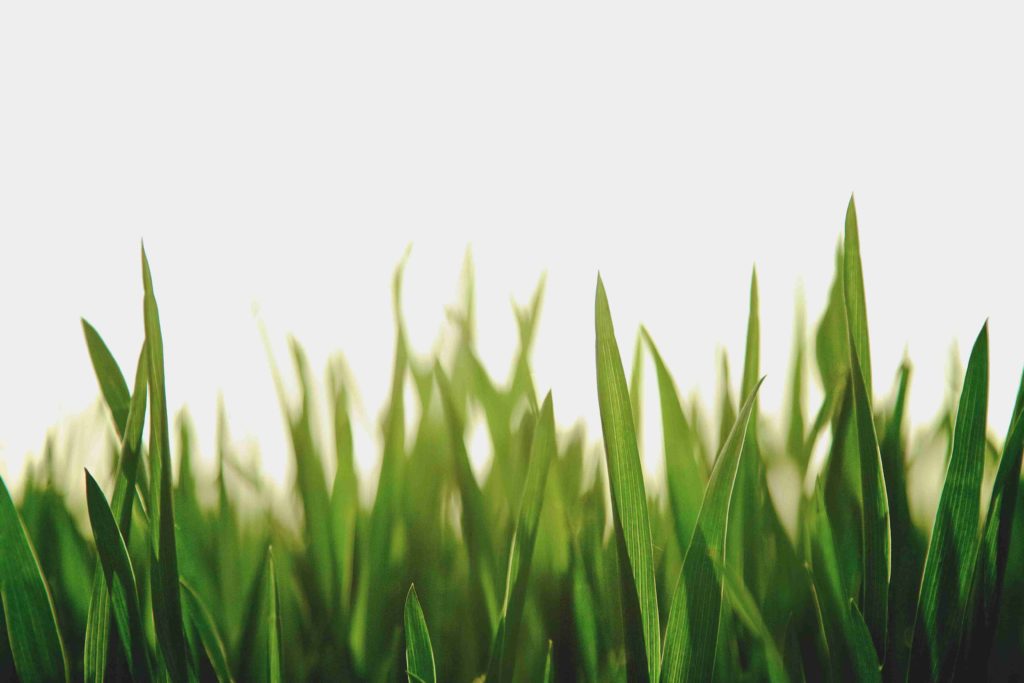 Keeping your lawn green and healthy can be a real struggle; home lawn irrigation can help. If you're overwatering, your grass may be growing in patches with wilted, limp blades. If you're underwatering, your grass may grow too slowly or fail to spring back up when stepped on. You may also have unsightly bald spots and uncontrollable weed growth.
To make matters worse, the signs of overwatering can look a lot like the signs of underwatering, and you may not know what to do. Your lawn could even be suffering from both, if water is pooling in low-lying areas and draining in others before it can be absorbed.
One simple solution is a home lawn irrigation system, which will remove the guesswork, give you a beautiful lawn with an even color range, even growth, and lush grass blades with a uniform thickness that bounce back right after they're stepped on.
This blog from the St. Louis lawn care experts at Hydro Dynamics will take you through the 10 advantages of irrigation. We provide everything from home irrigation and custom drainage systems to hardscaping. We hope you find this guide useful!
What is Home Lawn Irrigation?
Home lawn irrigation systems, which are sometimes called in-ground sprinkler systems, are retractable sprinkler heads placed in strategic areas across your lawn. A network of buried pipes about a foot underground feeds water to the sprinklers.
The sprinkler heads are pushed up out of the ground by water pressure. When the water comes on, they rise from the ground and start spraying. When the water is shut off, they retract back below ground.
Some irrigation setups include drip systems that deliver water directly to plant roots rather than through the air. Irrigation systems include custom drainage systems to ensure water is removed in the most efficient manner possible.
Exactly when the water comes on is determined by an electronic control system. Some home lawn irrigation systems are set on a timer. Some are manual and must be turned on and off. Others are completely automated and use a rain sensor so your lawn is only watered when it needs it.
Hydro Dynamics has been installing home lawn irrigation systems and custom drainage systems in St. Louis for over 45 years and can create a custom irrigation solution fit for your grass and plants and your budget.
10 Advantages of Irrigation
Convenient
One of the most obvious advantages of home irrigation systems and custom drainage systems is convenience—especially when you consider the fact that the best time to water your lawn is in the early morning, according to research conducted at Clemson University.
Keeping up a sufficient hand-watering schedule to keep your lawn crisp and healthy is especially difficult for people with large yards, senior citizens, people with limited mobility, and people with busy schedules. And if you travel a lot for work or go on frequent vacations (lucky you!), you won't have to hire someone to come over and water your lawn and plants.
Programmable irrigation systems and custom drainage systems can be adjusted depending on the season and your local climate. The most high-tech systems include sensors that provide water when and where it's needed.
Conserve Water
Why do plants love to be watered early in the morning? When the sun is down or low in the sky, water doesn't evaporate as quickly. That means there's more time for absorption. You use less water and the plants get more of it. It's a win-win.
Most people who water their lawns and plants manually do it in the middle of the day, which means they are competing with the sun when it's highest in the sky. Home lawn irrigation systems will help you save water, which is a valuable (and limited) natural resource.
With automated features and sensors that turn sprinklers and drip systems off during periods of heavy precipitation, the water savings are increased even further.
Save Money
Saving water isn't just good for the environment. It's also good for your wallet. One of the advantages of irrigation versus manual watering is that it only uses water when it's needed. That means you can have the lush lawn you've always wanted while also reducing your monthly water bill.
The summer months in St. Louis can be exceptionally dry, and cost savings can add up quickly. You can adjust your irrigation system's water schedule based on the time of year, tapering the amount of water used during the fall. Or you can opt for a system with a rain sensor, so it automatically reduces water usage when the soil is saturated.
Another way irrigation systems can save you money is by helping keep your home cool via photosynthesis. Grasses, like other plantlife, "breathe" and "perspire," releasing water vapor that cools the atmosphere. When your home is surrounded by a healthy lawn, you can reduce how hard your air conditioner has to work and take a chunk out of your energy bill. It also makes sitting outside and enjoying the weather much more comfortable!
Benefit the Environment
A healthy lawn absorbs stormwater and reduces runoff, which benefits the local environment. When it rains, the rainwater has to go somewhere. Unhealthy lawns can't absorb all the water, so it runs across driveways and sidewalks into the streets and down storm drains, carrying oil and other pollutants into local streams and creeks.
Healthy lawns also help to replenish local aquifers and groundwater by allowing rainwater to better infiltrate the soil. Grass also helps trap and remove pollutants from the water as it moves through the soil and prevents frozen soil from eroding during the winter.
Curb Appeal
This advantage is pretty obvious: Irrigation systems and custom drainage systems make your lawn look beautiful. Instead of dead and dying grass, patches of dirt, and crabgrass and other weeds, you get a clean, uniform lawn that is one visually-appealing shade of green.
Have you ever stopped and thought of why you want your lawns to look beautiful? Perhaps you inherited this desire. According to James B Beard Ph.D., America's leading turf expert, "Turfgrasses have been utilized by humans to enhance their environment for more than 10 centuries."
Irrigation systems make it easy to have a healthy lawn, and healthy lawns deliver everything from enhanced quality of life to community pride.
Health Benefits
Grass is more than pretty to look at; it also provides numerous documented health benefits. Like all plants, grass absorbs and sequesters carbon dioxide gas and replaces it with oxygen, which is essential for breathing and, well, human life. In fact, 25 square feet of healthy lawn provides enough oxygen for one adult person for one day.
But a healthy lawn doesn't just absorb carbon dioxide from the atmosphere, it also serves as a natural filter for all kinds of contaminants and pollutants: ozone, sulfur dioxide, dust and other particulates that are unhealthy to breathe in.
A healthy lawn also reduces noise pollution by acting as insulation. Noise bounces off hard surfaces like concrete and grass absorbs it, thanks to its high surface area. Lawns may even increase home security by providing "high visibility zones" that deter potential intruders.
Home Value
If you're thinking about selling your home, irrigation systems and custom drainage systems are a great way to increase your sale price. Your realtor will include the system in their description of the home, which will increase your leverage as a seller, and the increased curb appeal will bring up the sale price as well.
One of the most important factors for getting top dollar for your home is giving a great first impression. The halo effect is a phenomenon whereby a person's first impression colors their opinion of everything that comes afterward.
For example, the exterior appearance of your home attracts a potential buyer (thanks to your irrigation system!) they are more likely to overlook things they don't like on the interior and more likely to remember things they liked. Just the opposite is true as well. If an unkempt lawn turns them off, they're likely to overlook things they like on the interior.
According to the Lawn Institute, landscaping provides a 100 to 200 percent return on your investment. When done right, landscaping can increase a home's overall value by as much as 15 percent. In short, an irrigation system can pay for itself.
Uniform Watering
Irrigation systems deliver water evenly across your lawn, and it's not by accident. The installation team from Hydro Dynamics carefully places underground pipes, above-ground sprinklers, drip systems, and custom drainage systems to deliver complete coverage of your lawn. All sprinkler heads will work together to evenly distribute the water.
We also take the topography of your lawn into account, installing custom drainage systems to ensure that water from any slopes or hills on your property is routed away from your lawn and into drains or gutters.
Prevents Weeds, Diseases, and Fungi
Irrigation systems can prevent weeds, plant diseases, and fungi by eliminating overwatering and providing water directly to plants.
As we mentioned earlier, your irrigation system can include a drip system that provides water directly to the roots of your plants, trees, and shrubs. These differ from traditional sprinklers that water both weeds and your beloved plants.
Irrigation systems also decrease the likelihood of fungi. Summers in St. Louis are hot, and many homeowners water their lawns toward the end of the day so they don't have to stand out in the sun. The problem is that watering at night means that water will collect and sit on leaves overnight and lead to fungi and diseases like rot.
Healthy Soil
The primary benefit of irrigation systems is that they eliminate overwater and underwatering, both of which are bad for the soil. Overwatering causes runoff, which carries away valuable nutrients in the soil that support plant life. Underwatering also damages the soil by causing the upper layer of topsoil to dry out and blow away in the form of dust. Lawn irrigation systems use the exact amount of water needed to keep your soil saturated and full of nutrients.
There are many benefits to having healthy soil. Grasses, flowers, and decorative plants and bushes require lots of nutrients to survive, while the weeds and pests that would attack your lawn and plants thrive in nutrient-deficient soil.
Setting Up Your Home Lawn Irrigation System
Now that we've explained the advantages of irrigation, you need to know what goes into set-up. Before digging the trench and installing your home lawn irrigation system, Hydro Dynamics will determine:
The kind of grass and plants and their irrigation needs (some varieties of grass require more water than others)
The composition of the soil in your lawn to avoid runoff (sandy soils absorb water more quickly than clay)
The slope or topography of your lawn
Sunlight distribution in different areas of your lawn
If your locality requires a building permit
Are there any underground utilities in your lawn?
If any local municipal watering ordinances apply to your irrigation system
What your water meter size is
What kind of backflow prevention does local code require?
Maintaining Your Home Lawn Irrigation System
Regular maintenance of your irrigation system will help keep your lawn in pristine shape, ensure you're not wasting water, and increase the longevity of your irrigation system. Here are some tips:
Check water pressure before first use every season. Optical PSI is typically between 40 and 65.
Regularly inspect the home lawn irrigation system for broken lines and leaks
Check for misdirected sprinkler heads
Install a rain/freeze sensor which will shut off your irrigation when the temperature falls to 32°F
Repair or replace damaged and clogged sprinkler heads
Check the system for runoff
Hire a contractor to check your system once or twice every summer
Comprehensive Lawn Management from Hydro Dynamics
Since 1973, Hydro Dynamics has installed custom home lawn irrigation systems across St. Louis to help our customers' yards reach their fullest potential.
Whether you're dealing with eyesores like dry patches and uneven growth or are just tired of watering your lawn the old fashioned way, we can help you choose an irrigation system that will keep your landscape looking beautiful and healthy for years.
Our scope of services has expanded each year. We provide Hardscaping, constructing everything from brick patios and seating areas to retaining walls, Outdoor Lighting, Turf Management, Custom Drainage Systems, and Irrigation.
We hope this guide has helped you understand the advantages of irrigation. If you have any questions, don't hesitate to reach out to us and ask!