10 Things You Should Know About Lawn Irrigation Companies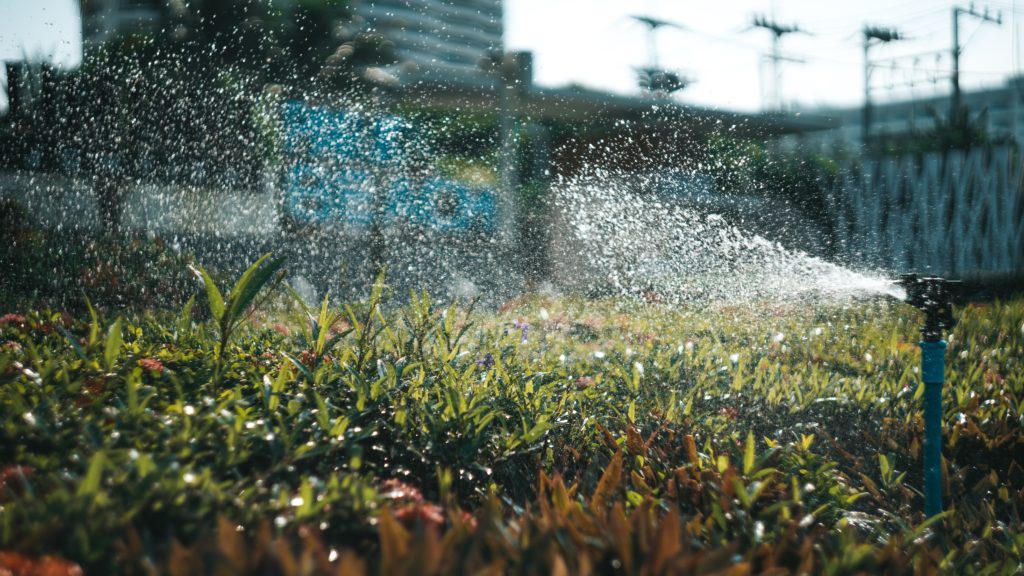 Before you set out to hire one of the many lawn irrigation companies in your area, you should understand a few things. It will make it easier for you to hire the right lawn irrigation company if you have some background knowledge. By understanding your sprinkler systems better, you will be able to maintain a greener and more lush lawn. You want your lawn watered properly, but many lawn irrigation companies won't do as good of a job, so you must make sure you are hiring the right one. 
#1: Companies Can Audit Your Sprinkler System
The reason that you got your sprinkler system is that you want to know that your lawn will get watered correctly. Because of that, you might ask your lawn irrigation company to come and check it occasionally, or you might have them perform an audit to make sure it is operating correctly. The company will check for a variety of symptomatic problems like:
Sprinklers producing mist or fog

Clogged sprinkler heads

Leaks

Check the quality of the system
Lawn irrigation companies have the expertise to guide you throughout the process so that you can make the best decision. Many times, if your sprinkler doesn't seem to run correctly, you can take care of the problem by hiring an expert. These technicians understand what works with sprinkler systems and what doesn't because they work with them every day. Also, they can diagnose a problem quickly. 
#2: Giving Advice on Lush Lawns
Your lawn care expert should have a thorough understanding of how to get the best lawn possible. They will give advice on how much water your lawn should receive, and they can look at your sprinkler system to make sure that you maximize everything. Getting guidance can help you to keep your lawn green and attractive. For many homeowners, a green lawn becomes a source of bristling pride. 
Your lawn irrigation company will also adjust the amount of water required for each season. For cool and moist weather conditions, you don't necessarily need as much water as compared to when the temperatures rise during the summer. At that point, you need more water if you will keep your lawn looking green and fresh. In general, you don't want to water as much during the spring season because of how this will encourage the roots to go deeper. You want deeper roots because the grass can take care of itself more, and you won't have to water it as much. Not to mention, your grass will be healthier and more resilient than if you watered it more in the early spring. 
#3: Licensed and Insured
Before you ever decide to hire one of the many lawn irrigation companies, you should first make sure that they are licensed and insured. You want to make sure they are licensed because this ensures they can do their job properly. You want to make sure you have insurance because even though they might be licensed, they can still make mistakes on the job. This can wind up damaging or even ruining your property. You don't want to be liable to that risk. 
You may even know someone who claims they will do it for you for cheaper, but we don't recommend that you choose this approach. A couple of dependable reasons for not doing this exist with lawn irrigation companies. First, professional lawn irrigation companies should be treated as professional companies if that's what they claim. Second, if they get injured on your property, or they make a mistake on your property, you could be held liable for the costs. In other words, insurance won't cover you. What seemed like a nice gesture suddenly becomes a lot more than what you bargained for. 
You want an expert with both licensing and insurance because this demonstrates that they're a professional company. Still, it keeps you safe from the costly mistakes that can damage your property. For example, if a pipe breaks and floods your property, you don't want to be on the hook for the bill. It would be far more favorable if they covered it instead. Do everything by the book because this protects you and your real estate investment in the future. 
#4: Good Customer Service Matters
One of the things that will either make a lawn irrigation company or break it comes down to customer service. They must provide you with excellent services, but if the sprinkler systems suddenly start to have problems, you want to know that you have picked one of the lawn irrigation companies that will back their work. 
An epidemic in this industry comes from how many of the companies will seem to play phone tag with you after a completed job goes wrong. They take your money and run. If anything goes wrong, you want to know that you have quality customer care to back you up. Good customer service becomes a hub of value to you because you know that if you experience trouble with your sprinkler systems, you will be covered with reliable people who will support the products. Businesses that have poor customer service can be sure that their reviews will reflect it. When a customer doesn't get what they wanted, it will have a negative impact on the business overall. 
As a customer, good customer service means that you have peace of mind. Knowing that your company will show up and fix it if you experience any problems, will protect your investment. There is nothing worse than paying a lot of money to one of the lawn irrigation companies, and they refuse to resolve the problem, or they do it in a half-hearted fashion that doesn't fix the issue. 
#5: Beware of Contracts
 In the lawn irrigation industry, it has become common practice for them to use contracts to lock you in as a customer. However, contracts with lawn irrigation companies won't always be in your favor. You should especially exercise caution with lengthy contracts that have a lot of wordy jargon in them. Whenever possible, see if the company will allow you to get the job done without a contract. Many lawn irrigation companies will do this because they would prefer you as a customer without a contract as opposed to not having you as a customer at all. 
 At the very least, you can sometimes get by through asking for a trial period. Follow this golden rule: Most of the good companies worth doing business with will accommodate you, the customer. In fact, they will be confident of the work that they do, and they can proudly show you the value of what they offer to customers. 
#6: How Is Their Reputation?
You may want to do a little digging on the company that you want to hire. Look at the big picture to decide if they will be worth the cost. There are some great lawn irrigation companies out there, but at the same time, you can find some that only want your money. Look at the reviews and check everything thoroughly before you decide to hire. Often times, you could have avoided a scam company if only you had done a little background check on the company you've hired. 
Some of the most common problems that can occur with your sprinkler systems from a bad company include:
Design problems

Missing nozzles

Runoff

Obstructed sprinklers

Clogged sprinklers

Leaks
Most sprinkler systems will have higher than 30 psi pressure while the sprinkler heads will operate at around 30 psi. Some of the more advanced systems can even detect when it is raining, which can keep you from wasting money and overwatering your lawn. 
#7: What Design Do They Plan to Use
You should ask your lawn irrigation company what type of design they plan to use with your lawn. Remember, this isn't for the faint of heart, and it will require knowledge of physics and water dynamics for you to get the best results. You want to make sure that the company you hire has a deep understanding of these things so that you don't waste your money. 
Your lawn irrigation company should have the ability to break up your property into hydro zones. This requires the careful planning of an expert who understands the variables at play to ensure he doesn't overwater or underwater the various parts of the property. The things that he or she will consider include:
Area size and shape

Soil type

Types of plants

Sunlight and water
If the lawn irrigation company doesn't seem concerned with the soil type, this could be an indication that you are dealing with an amateur. The type of soil that you have will decide on the sprinkler head used and the rotors that you will need for watering the lawn adequately.
#8: Not All Companies Were Created Equal
This might be apparent from some of the past things mentioned, but not all companies were created the same. In addition, the higher price doesn't always mean that you will get a better deal. You want to go with a middle-ranged lawn irrigation company. You might discuss with a few companies to get quotes and figure out the best approach. 
Don't go with the lowest price because many times, companies that charge too little have a bait-and-switch tactic. They will bring you in with the promise of a lower price, but they will charge you more once you come in. The company tacks on a little hidden extra cost where you will be lucky if you walk away at a middle-ranged price, and you will most likely come away with a much higher price. 
In addition, if a lawn irrigation company gives you an estimate, you should always have this written down on paper. You have had cases where a company will give you a low-ball estimate, and they will drastically raise the price once you have agreed to it. The problem with this is that you didn't get it written down on paper. You can't show in court how they drastically and unfairly raised the price after you agreed to their business. Instead, it will be a case of your word against theirs, and this often doesn't hold up in court. You want to protect yourself and your investment as much as possible. Make sure to get everything in writing. Professional lawn irrigation companies, like Hydro Dynamics Corp, will give you estimates in writing so they are covered, and you know you can trust them.
#9: Quality Sourced Materials
When you hire a lawn irrigation company to install a sprinkler system on your lawn, you want to make sure that the materials used come from top-notch supplier sources. Don't be afraid to ask them what materials they will use and from where they will buy them. This matters because it will have an impact on the overall quality of your project. You don't want to find out later that your irrigation system pipe broke and flooded the lawn because your lawn irrigation company used a sub-par company that came with defects to cut costs for themselves. Meanwhile, he charged you the full amount. It can, and has, happened. Always take a closer look at the brand materials used for your project, and make sure that they come from a reputable source. 
#10: Solenoids
If you were to call this a body part of the sprinkler system, you'd call it the beating heart of the entire operation. If this part doesn't work, nothing else will either. Solenoid refers to the valve that operates each of the zones throughout the yard. The solenoid lets the water enter each zone, and it will shut down after a specified period of time. If this becomes faulty, you can have big problems. You want to make sure that your lawn irrigation company tests this carefully. The solenoids operate as the heart of your sprinkler system, and they work through low-voltage wiring. You also want to make sure that your contractor uses top-quality solenoids because once this goes bad, you can have a lot of problems with your sprinkler system. 
While it depends on the solenoid brand install, you can usually expect that a solenoid will continue working for between one to two million cycles. It is essential to keep getting this checked each year. If you need a professional lawn irrigation company to review your existing sprinkler system, or monitor your solenoid, contact Hydro Dynamics Corp today.
Through keeping these things in mind, you can ensure that you hire the lawn irrigation company that will take the best care of your lawn. They will install a sprinkler system that will prove an invaluable asset to your property for years to come. In addition, you can avoid some of the less scrupulous companies through understanding some of these principles. Along with that, you can ensure that as a homeowner, you have the most valuable product installed on your property. In general, good irrigation companies won't be afraid to show past work, and they will proudly give references of past customers.