6 Common Problems in Custom Drainage Systems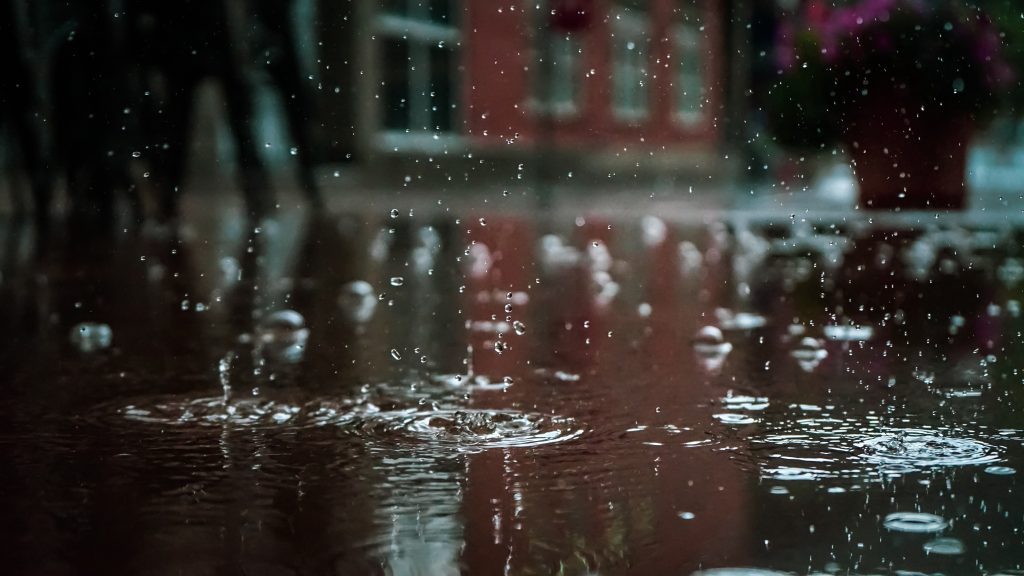 Having custom drainage systems installed is a great first step in ensuring the health of your yard and foundation. However, that's not where your work ends. It's important not to just forget about your drainage system after it's been put in place. Drainage companies in St. Louis do all kinds of maintenance to the custom drainage systems they install, and you need to be on the lookout for any failings in your custom drainage systems. 
Of course, the things you need to look out for will depend on the elements of your specific custom drainage systems and your yard. The first sure-fire way to know if your custom drainage systems aren't cutting it is if the issues that prompted you to call drainage companies in St. Louis aren't fixed. So, you should stay vigilant and keep watch over those problem areas. However, there are also other tell-tale signs that your custom drainage systems have failed in some way, and we'll go over a few of those, too. 
First, though, let's look at some of the things that often break custom drainage systems.
1. Tree Roots
As lovely and majestic as big, hulking trees are, they can also cause some serious damage. Tree roots are one of the biggest culprits here. There's no way of knowing exactly where tree roots are going to grow over the years, which leads them to cause all sorts of unexpected issues.
Tree roots can shift the landscape of your lawn. Since they're drawn to water sources, they often grow to (and through) underground pipes. This can cause blockages, leaks, and pipe fracturing. Serious stuff. Drainage companies in St. Louis can fix these issues by cutting the roots that are blocking the drainage system. Thankfully, this tends to be a relatively inexpensive and unobtrusive process.
Lots of times it's existing trees that cause these issues, but if you're considering planting a new tree in your yard, know that it could mess up your custom drainage systems if you're not careful. To avoid problems, pick trees that aren't notorious for their wide-reaching roots. Stay away from aspens, willows, and maples. Their roots tend to spread pretty far in search of water. It's also a good idea to try to plant far away from any structures or drainage system elements.
2. Clogs
Several different parts of custom drainage systems can clog up, making this one of the most common issues drainage companies in St. Louis encounter. One place you might not think of as part of your drainage system is your gutters, but they play an important role in directing water away from your house, and they are frequently the site of massive clogs. Many gutter systems are positively brimming with leaves and other debris — if you let it go long enough, you might even see plants start to grow up there. 
Needless to say, you want to clean out anything that might clog up as often as necessary to keep things flowing smoothly. This isn't all that complicated for your gutters (of course, it's still a chore, but it's at least above ground level). Pipes involved in other drainage solutions, though, are often underground and therefore less accessible and visible. We'll go over some things to look for that might indicate a clog a little later, but it's a good idea to clean out drainage pipes once a year. You can snake the drain with a rented electric sewer snake. 
3. Simple Wear and Tear
Everyone will encounter this type of problem at one point or another, so it's best to be prepared. We'll go over what to watch out for in a later section, but if you're noticing issues, it's best to call in drainage companies in St. Louis. The professionals will know which parts to replace or repair and exactly how to do it.
You won't be able to avoid the cruel effects of time forever, but there are certain things you can do to keep your custom drainage systems in good shape for as long as possible. Cleaning out gutters and pipes on a regular basis is a good start. You can also have drainage companies in St. Louis come out and do an inspection on a regular basis. That way, they can identify when something's going wrong before it's reached a catastrophic level. 
Staying on top of the natural degradation of your custom drainage systems is an important step that all homeowners need to take. Nothing lasts forever, including your gutters and sump pumps, so make sure you're doing what upkeep you can.
4. Construction
This one's pretty obvious. If you're installing anything in your yard or adding onto your house or building a garage or doing any other kind of construction that necessitates digging, you might disturb your custom drainage systems. That's one of the reasons it's so important to know where you're digging and to check and make sure that your new construction won't mess up your existing drainage solution.
Drainage companies in St. Louis should make it clear to you where pipes and other elements are and therefore which spots to avoid in future projects, and if they don't, ask. They don't want to have to redo the work any more than you want to have to call them to sheepishly admit you messed something up. 
5. Sump Pump Failure
For flat yards or yards without a good downward slope, drainage companies in St. Louis are going to have to take extra steps. One of the most common ways to solve those problems is installing a sump pump or two. 
How does a sump pump work?
Basically, a sump pump works by using centrifugal force to pump water from low areas to higher ground. Drainage companies in St. Louis will put them into a pit they've dug into the lowest part of your yard or basement. The bottom of the pit is lined with gravel. 
The sump pump isn't on all the time — that would be wildly inefficient. Instead, it needs to be turned on when that sump pit starts to fill up with water. There are two ways this is accomplished. Some sump pumps are manual, meaning you have to turn it on when you notice water accumulating where it shouldn't. Obviously, that's kind of a pain, which leads us to the second option: Automatic sump pumps. These varieties have mechanisms built in that can sense liquid and trigger the pump's functionality. Automatic sump pumps are more common for that added convenience. 
Common Sump Pump Problems
So, as you can see, sump pumps are vital to custom drainage systems, and if they're not working, that can spell big problems for your yard. They commonly fail in a few ways. There's always the possibility that your sump pump is just overwhelmed and not able to keep up with the amount of water entering the sump pit. That's probably the easiest to fix — get another sump pump. 
If, on the other hand, the sump pump isn't pumping properly, the issue could be clogs or jams with the switch that turns it on. Some sump pumps get stuck in the on position and pull a Forrest Gump (they just keep running). To prevent debris from getting in the sump pump, make sure it's covered. That way, it'll stay clean and unclogged. Call drainage companies in St. Louis to have somebody come out and inspect your sump pump if you notice any issues, and they should be able to repair or replace anything that's malfunctioning. That could solve a lot of your drainage issues.
6. Leaks
Many of these issues relate back to one another — if you've got tree roots busting through pipes, you'll likely have clogs or leaks. You'll also see leaks in your gutters from time to time. If that's the issue, it could be a result of a few different causes. You might have loose fasteners that shift out of place over the years, or you might have a crack in the gutter. 
Whatever the cause, you need to make sure your custom drainage systems aren't leaking where they shouldn't be. Drainage companies in St. Louis can repair or replace any parts that have sprung a leak.
Bad Signs
All the things we've covered so far are some of the common causes of drainage issues. Now, we want to point out some symptoms to watch out for. We already discussed how keeping an eye on your previous problem spots is a good indicator of how well your custom drainage systems are working, but here, we've compiled a few other obvious signs that something's gone wrong. Here are some things you shouldn't ignore.
Pooling Surface Water
Maybe this one goes without saying. It's pretty obvious that something's gone wrong if you've got literal ponds popping up in your yard. However, it still deserves a mention. There shouldn't be random standing water on your lawn, no matter the circumstances. 
If you're totally stumped, though, you can call drainage companies in St. Louis to have them figure out what's up. They'll check for leaks, clogs, and any of the other problems we mentioned above, and they should be able to get to the bottom of what's causing those puddles.
Soggy Ground
This one is harder to notice than most of the other issues we've listed here. After all, a pool of standing water in your backyard is going to be a lot easier to spot than some damp ground. You might notice it, though, if you run it over with the lawnmower and get a little stuck, for example.
Whatever way you find it, there's likely a problem with your custom drainage systems if you notice this kind of problem. It could even be evidence that the system was not properly designed. Definitely contact some drainage companies in St. Louis to track down what the problem is.
Foundation Staining
The other signs we've identified are mainly issues for your landscaping that can cause eyesores, but they mostly aren't actively dangerous. This one can be. If your foundation is getting wet, it could also be getting damaged, putting the structural integrity of your house at risk. That makes foundation staining an especially important sign to watch out for. If you notice this sign, call drainage companies in St. Louis right away to have a professional check out what's going on.
Attic Mildew
Sure, the foundation is the obvious place to look for water drainage issues, but you should also keep an eye on your attic. Moisture that's seeping into your basement can actually rise all the way through your house and condense on the underside of your roof. There are, of course, other possibilities for what's causing any mildew in your attic, but if you've crossed everything else off the list, you should look into how drainage companies in St. Louis might solve the problem.
Keep an eye on custom drainage systems.
Now that you know what to watch for, you should be well prepared to keep your drainage system in tip-top shape. Look for any standing water, and make note of where the lawn is perpetually soggy. And if you see any water stains on your foundation, get drainage companies in St. Louis on the case as soon as you can. 
These all indicate something's going wrong with your drainage solution, and there are many possible culprits. Of course, it could always be the natural degradation of the components over time. Even custom drainage systems aren't built to last forever. If you've had your system for years, that's very possible. However, there are also lots of more pernicious possibilities. 
Tree roots can cause all sorts of damage, and keeping them away from your drainage system if possible is a good idea. Look out for the more complex aspects of custom drainage systems — sump pumps can be a bit finicky. Maybe all this has sounded a bit overwhelming, but don't fret. As long as you keep up with your system's maintenance and have it inspected regularly, you should be just fine.