How to Hardscape Your Yard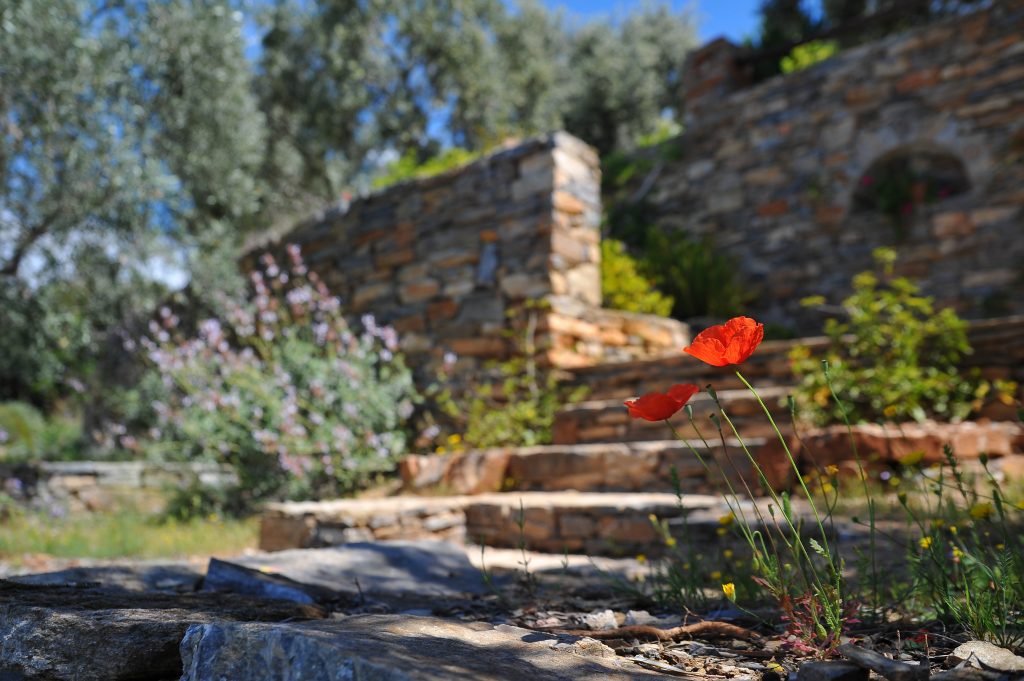 So, you want to transform your yard from scraggly, uninviting wasteland to your own personal oasis. To do that, you'll need to know how to hardscape your yard.
What is hardscaping, you ask? It's simple: Hardscaping is comprised of landscaping elements that are man-made. We're talking anything from fences to fountains and pathways to pergolas. If it's not organic, it's a hardscaping element. 
That wide variety of options means knowing how to hardscape your yard might not be a given. You might be a fencing expert but have never heard of a pergola in your life. Or, maybe you'd be comfortable laying down pavers, but you wouldn't know where to start with creating a firepit. No matter what your comfort level is with these kinds of outdoor projects, figuring out how to hardscape your yard can be a daunting endeavor. 
Creating great STL hardscapes is no simple feat. It'll require several steps of varying difficulty and a lot of dedication. If you've got no idea how to hardscape your yard, it might be a good idea to bring in a professional STL hardscapes company to get the job done for you. They'll know exactly what to do and how to do it. 
If you want to do it yourself, though, we've got you covered. We've broken the process down into six steps, and we've sprinkled in some of our best tips along the way.
Step One: Decide what you want.
You can't know how to hardscape your yard before you know what hardscaping elements you want. To figure that out, you'll have to do a lot of research and planning.
It's a good idea to look at a lot of pictures of existing projects to get an idea of what you want. Seeing how other people hardscaped their yards can give you a sense of what you like and what you don't. You might come across elements you'd never even considered or heard of before (if you need a primer on the different elements of hardscaping, you can read our blog post about it here). 
The functionality of STL hardscapes is always of top concern, as well. With St. Louis weather, where spring and fall last for about a day before we get hot and muggy or cold and icy, you might not have a ton of time that's perfect for hanging out outdoors. As such, you want your STL hardscapes to have features to make your yard more hospitable. You can get some shade with a gazebo or pergola for those summer months, and you can build in a firepit for the chilly autumn nights. Really consider how you'd like to use your outdoor space and go from there.
While you're doing some serious thinking about your yard, don't overlook any aspects. You want to make sure STL hardscapes fit in with the surrounding organic matter. Also think about your yard from multiple angles. If you design your yard only thinking about looking at it toward the house from the very back, then you might not have a very nice view out your back windows. It's all about perspective. To know how to hardscape your yard is to know how to cater to all different views.
Tip: Beware straight lines.
The best STL hardscapes blend seamlessly into the surrounding landscaping. To accomplish that, you need your hardscaping elements to look natural, like they belong there. Using too many straight lines can make it look unnatural and out of place. Curved walkways and patios can go a long way in making the space feel cohesive.
Of course, this comes with several caveats. Sometimes a straight line is just the best way to get from point A to point B, and you shouldn't feel like you can't use any straight lines at all in your STL hardscapes. And when you're using curves, you need to be sure they follow the natural lines of your landscaping. Random curves don't build cohesion the way intentional ones do.
Step Two: Gather your tools and materials.
Part of knowing how to hardscape your yard is knowing the best tools for the job at hand. In STL hardscapes, there are plenty of ways to cut costs, but you also need to be mindful of where to prioritize your spending. Don't skimp on the masonry bones of your STL hardscapes. You can always choose less expensive options for paths and try to reuse materials you already have in your yard if your budget is a concern. 
As you're selecting your materials, keep an eye on how cohesive they are. You want a yard where everything goes together, not one that looks haphazard and like you didn't know how to hardscape your yard. 
The other piece to this step is the tools. To know what kind of tools are best for the job, you'll have to be fairly familiar with the kind of construction you're hoping to undertake. You might think you'll be okay with grandpa's old rusty tools that have been hanging out in the garage for the past 15 years, but if you get deep into a project and find out that you don't have what you need to get the job done, that'll be exceedingly frustrating. If you get set up correctly, you'll have a better chance of the project going smoothly.
If you have no idea how to hardscape your yard, this is the stage to bring in the experts. And if you were planning on doing it yourself but then realized you're in over your head, don't worry. Having a solid idea of what you want before reaching out to an STL hardscapes company will make the process smoother for everyone involved, so you didn't waste time. 
Tip: Buy a little extra.
When you're purchasing materials like brick or stone for STL hardscapes, you want to get more than what the project strictly calls for. That way, you'll have backups if something goes wrong. And even if your project goes exactly to plan and you have some extra materials at the end, you can use those to good effect. Adding them in as accents like stepping stones can really tie the whole project together. If your budget is a concern, it's generally better to do a smaller hardscape feature with high-quality materials than a big project with cheap supplies that won't last.
Step Three: Get started on your project.
Alright, so you've figured out what you want, you've bought all the right materials, and you've gotten together all the tools you'll need for the job. The only thing left to do is the work itself.
If you know how to hardscape your yard, this will likely be the easy part. You know what to do and you do it. It might not be as much fun as scrolling through a bunch of STL hardscapes to get an idea of what you want or daydreaming about how you'd like to use your yard, but it's a little more straightforward.
As long as you've followed the steps leading up to this point (that is, you know what elements you're going to build and you've got all the right materials and tools), you should be pretty well set up. The only potential snag is your comfort level with building that particular kind of project. It's not a bad idea to enlist some help — either hiring a professional or convincing a buddy to assist you for the day. 
Some types of projects are almost best left to the professionals. If you need a structural wall or you've got a hill with stability issues, it's always a good idea to get in touch with a geotechnical engineer first. 
Tip: Prepare the space properly.
You need to do the right kind of prep work before you dive into the project proper. That means creating the right kinds of footings and making sure the drainage system is adequate. Projects with improper foundations and preparations will not stand the test of time the way well-built ones will. That's one of the many reasons why it's so important to know how to hardscape your yard before you get started.
Step Four: Finish strong.
Few things are sadder than a half-finished project sitting forlornly in the yard. If you've decided to undertake an STL hardscapes project, make sure you have the perseverance to see it through to the end. No one can enjoy a yard with a half-finished fence or a gazebo with no roof. 
Make sure you apply all the finishing touches to turn your space into the most polished and inviting outdoor area it can be. If one of your hardscaping projects was to add built-in seating, for example, finish off the space by adding throw pillows with a pop of your favorite color. Paint or stain any wood you've added, whether in a fence or a shade structure.
Keep any extras on hand for later projects. It'll be helpful to have material that matches the existing hardscaping if you ever want to add on in the future. Also be sure to properly dispose of any waste the project created.
Step Five: Maintain your STL hardscapes.
Knowing how to hardscape your yard and executing that plan cannot be the end of your journey. If you want your yard to look nice for years to come, you'll have to put in some ongoing maintenance. 
Regular cleaning is a big part of keeping your STL hardscapes nice, and make sure to make repairs as necessary. If you gave up on figuring out how to hardscape your yard and you hired a professional to do it, then they can come out and check on things for you. Apply sealant to pavers as directed — some need to be reapplied once a year. All these steps are important steps in keeping your hardscapes as pristine as possible.
And don't forget that keeping the green areas of your landscape in tip top shape is an integral part of having an inviting yard, too. The hardscape can look great, but if it's surrounded by wilted plants and scorched grass, it's not going to reach its full potential.
Tip: Use the right cleaners.
Certain kinds of cleaning agents can strip the sealant in various hardscaping projects, so you need to know what kinds of cleaners are safe to use on your surfaces. Make a note of what kind of sealant you used when you're installing the hardscape.
Step Six: Enjoy your yard.
Don't forget to spend some time just relaxing and enjoying the results of all your hard work! Sometimes, if you're well versed in how to hardscape your yard, you can't see beyond all the projects that you'd like to do or all the little areas that need improvement. Don't get so caught up in those kinds of thoughts that you can't appreciate what you've already done.
Now you know how to hardscape your yard.
That might be putting it a bit strongly — after all, we couldn't walk you through the specific steps in how to do every single hardscaping project you might be interested in. But you definitely have a solid place to start. We've gone over all the general steps you need to take, from coming up with the idea to implementing it. We've also given you a few little tips to keep in mind at every stage: Not relying too heavily on straight lines in your design, buying a little extra material, preparing your space correctly, and keeping the finished product sparkling with the correct cleaners.
Learning how to hardscape your yard is no small task, depending on what kind of hardscaping elements you're looking to add and your previous experience with those kinds of projects. If you need further resources than what we've provided here, it's not a bad idea to contact an expert STL hardscapes company. They won't have to learn how to hardscape your yard — they're already pros at it. 
If you're determined to go it alone, however, we wish you the best of luck! Hopefully now you've got all the resources you need to learn how to hardscape your yard.