10 Ways Irrigating Your Lawn Can Benefit You in the Long Run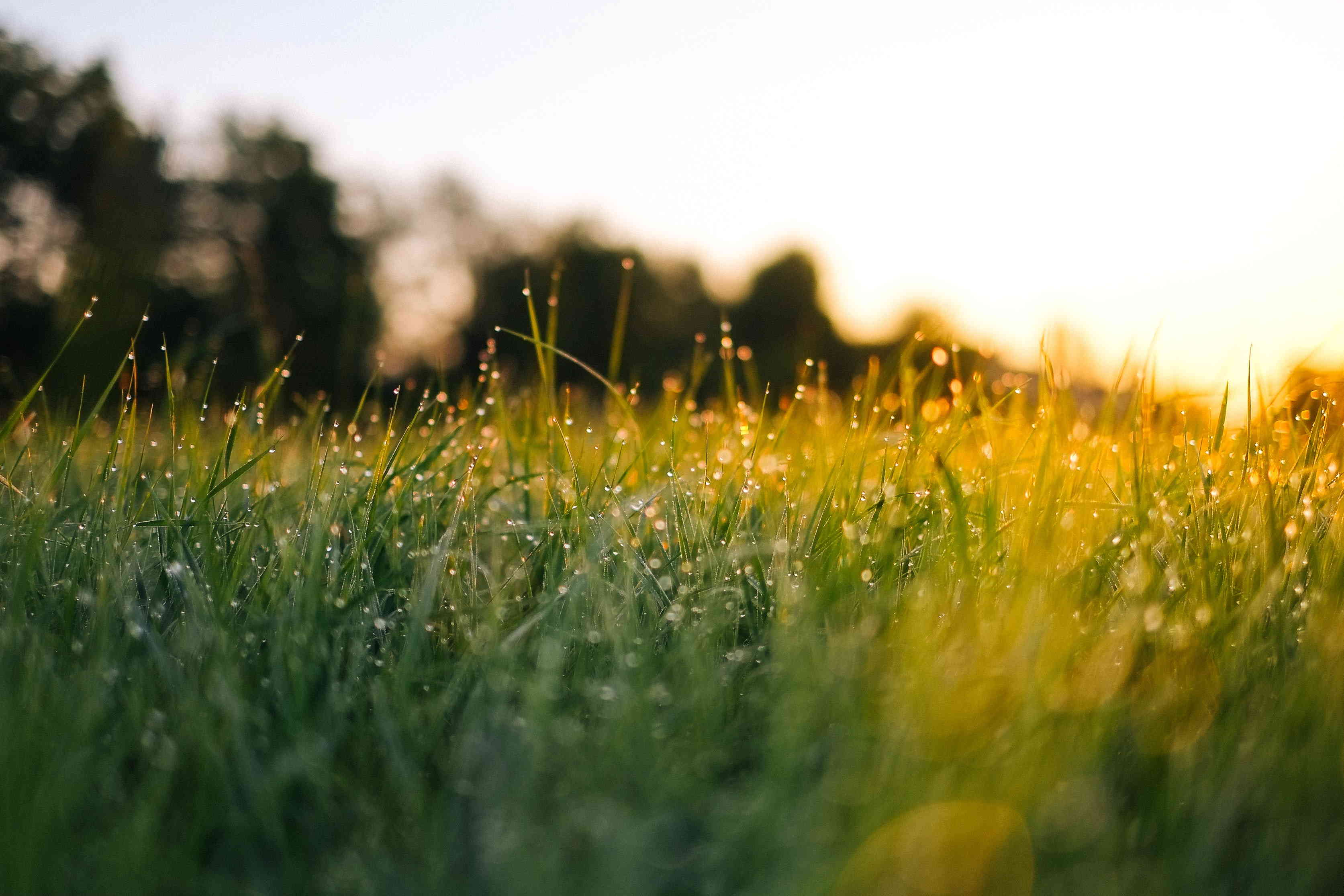 Most homeowners don't know that irrigating your lawn is critical for the health of their lawns. Proper lawn irrigation is the most important undertaking that can help your lawn remain in top condition in the long run.
Lawn irrigation might seem a simple thing to do. However, there are plenty of tips and tricks that you can consider using to help save you water, money, time while ensuring your lawn stays greener for long.
In this post, we give you ten strategies to irrigate your lawn to benefit you in the long run. Without much ado, let's get into it!
1. Irrigating Your Lawn in the Fall
Most homeowners think that their lawns don't need water during the fall. It doesn't matter whether your grass is changing. What you should know is that the speed at which your grass is growing is slowing down. Therefore, irrigating your lawn at this time will help your grass rejuvenate from the summer stress and strengthen for the winter coming up.
Moreover, if you intend to fertilize your lawn during the fall, then irrigation is a must. It will help in dissolving the fertilizer to soak the soil as required. As such, don't roll away your hoses and sprinklers yet, wait till the ground begins to freeze! Your lawn needs water during the fall more than you think.
2. Irrigate Using an Impact Sprinkler on a Tripod
An impact sprinkler is a good irrigation system that offers great help when it comes to irrigating lawns. They become even more useful when they are mounted on a tripod. If you have large lawns that require watering, the extra height brought by the tripod will increase the area covered by the sprinkler. With the large area conveniently covered by a single impact sprinkler, you will save on water and time.
That is not the only benefit. An impact sprinkler on a tripod allows for easier adjusting of spray pattern without much stopping. Besides, they allow for directing water spray over the flower gardens and bushes around the lawn.
Better still is that the adjustable tripod legs will enable you to adjust the height so that watering is done evenly on the ground. If you are looking for a good irrigation system for watering your lawns, professional irrigation in Missouri has you covered.
3. Water the Grass Seeds Appropriately
If your lawn has some bare patches here and there, there is a need to fill up the patches with grass. However, this has to be done by seed the right way for it to be successful. As such, it has to start with proper seeding and appropriate watering.
For the grass seeds to germinate and grow faster, the ground has to be maintained in a damp state until the proper rooting system establishes in the seedlings. A day of dryness for the sprouted seeds can be disastrous, and you may risk starting all over again.
To have a better chance of growing your seedlings, consider covering the seeds with mulch or fabric. With this, you can then be watering them with a light mist of water until they germinate. Big water droplets or hard spray will clamp together or wash the seeds away. Be sure to water the seedlings at least once a day till the seedlings are ready for moving. At Professional Irrigation Missouri, we can help you fill your lawn patches to evenly match with the rest.
4. Run Your Sprinklers at the Same Time if Using Well Water
Frequent starting and stopping of sprinklers when irrigating your lawn can cause untimely wear of your well-pump. If you are using a well as the sole source of your lawn irrigation water, then it is critical to connect several sprinklers to maximize water flow during the watering of your lawn. By doing so, you will keep your well-pump operating in top condition while improving its life expectancy.
With many sprinklers connected to the source of water, you will cover more ground, especially if you own a large lawn. You can contract professional irrigation Missouri to help in connecting your sprinklers strategically in your lawn to maximize water use while ensuring the durability of your well-pump.
5. Use the Right Sprinkler for the Location
A good irrigation system should have correct sprinklers for the location. If you use the wrong sprinkler on certain locations of your lawn, you may find it difficult in irrigating, or you're wasting water in the process.
For instance, impact sprinklers offer the best choice of irrigation system because they are adjustable and irrigate with little water wastage. However, they can't irrigate in all the areas of your lawn as perfect. For a small circular lawn, a rotary sprinkler can irrigate. Long and narrow lawns, a flat or sprinkler hose can do the job better while rectangular or square lawns, the oscillating sprinkler takes the first spot.
Bear in mind that it is not the most efficient designed sprinkler, but the best spray pattern that lessens your irrigation difficulties in the various corners of your lawn. For that reason, you can trust professional irrigation Missouri to guide you in installing a good irrigation system in different locations of your lawn to ensure even watering of your lawn.
6. Soil Moisture Should Determine Irrigation Time
Irrigating your lawn should not be a morning, noon, and evening affair. However, it should be guided by different aspects. For instance, the condition of your lawn soil should determine the length of time you should irrigate.
Heavier soils tend to absorb moisture slower than that of loose or sandy soil. As such, it requires more time for irrigation. If your lawn is on heavier soils, make sure you set your good irrigation system to run for about 30 minutes of watering. You can turn it off and check how deep the moisture is by shoveling into the lawn and then tip the shovel forward to uncover the soil.
Make sure the moisture has penetrated to about 4-inches. Moist soils will appear dark so if your soil is not, turn on the sprinkler and irrigate until the good moisture content is attained in your soil. If you are finding it difficult in doing all these, call professional irrigation Missouri to help out.
7. Construct a Remote Hose Connection for Easier Irrigation
Have you been dragging your long hose from one corner of the lawn to another during irrigation? Well, you can construct a remote hose around your compound for easier watering of your lawn.
Depending on the time and budget, this is a good irrigation system that can be as simple as a length of garden hose attached to your fence with pipe straps. You can also construct an underground irrigation system complete with a vacuum breaker.
By doing so, you will not only save yourself lots of time but also from the trouble of having to deal with pulling long hoses across your lawn every time you want to irrigate.
At Professional irrigation Missouri, we can help you construct a good irrigation system for watering your lawn without a hassle. Give yourself a break by installing a remote hose in for irrigating your lawn today.
8. Set up an Affordable Irrigation System
You can have a good irrigation system that runs underground at an amazingly affordable cost instead of a multi-outlet programmable water timer. Both of these irrigation systems do the same job, the only difference is the installation costs.
Programmable irrigation systems come in either a single-zone or multi-zones. This system is designed to allow you to set the time of day and the length of irrigation that the sprinkler will irrigate. So, whatever the irrigation system you choose to install, professional irrigation Missouri got you covered!
9. Lawn Irrigation Wisdom
Your lawn areas have different irrigation requirements. Some areas require more watering than the others due to different conditions. As such, adjust your irrigation to these conditions. You can find the different watering requirements of your lawn after irrigating for some time before you customize the watering. For instance, the south-facing lawn may need more watering than the lawn area under the trees.
Don't be naïve to think that your lawn grass goes dormant during summer or the drought period. The best thing to do is to continue irrigating your lawn. Otherwise, the moisture content in your lawn will run down during the drought and your grass will dry up and die.
Choosing to water your lawn in the morning will be beneficial to your grass all day long. On the contrary, irrigating your lawn in the evening may inspire the growth of dangerous fungi that might eat up your lawn grass. As such, irrigate your lawn at dawn if possible!
10. Save on Water with the use of Impact or Rotary Sprinkler
Sprinklers that irrigate by spraying water into the air or break up the water to form a mist don't make a good system for irrigation into an inefficient one, especially during the summer season. This is because a good amount of the water sprayed high up into the air evaporates before it even touches the grass.
However, rotary and impact sprinklers allow for adjusting to keep water as near to the ground as possible. Water that is projected out in streams or big droplets fall faster to the ground without vaporizing.
At professional irrigation Missouri, we can help you save both water and money by helping you install rotary or impact sprinklers for irrigating your lawn wherever possible.
Frequently Asked Questions
Q
: What is the right time of day to be irrigating my lawn?
A: Morning hours are the best time for irrigating your lawn. This time is best because the air is cool at this time and water is more likely to penetrate deeper into the soil to hydrate the grass.
Noon is not appropriate because the temperatures are higher. As such, water is likely to evaporate before penetrating the soil.
Equally, the evening is not the appropriate time to irrigate your lawn because there is a chance to heighten fungal growth in your lawn. Besides, water doesn't penetrate the lawn as required rather it sticks to the grass blades all through the night leading to fungal infection. Ideally, you can irrigate your lawn between 4 am and 10 am if possible.
Q
: How long should I water my lawn?
A: It all depends on the type of soil that makes up your lawn. The climate of the area you live will also determine how long you should water your lawn. At Professional irrigation Missouri, we recommend that you should water your lawn for at least 15 minutes daily.
If you have installed a good irrigation system that is programmable, you can set it to run for 15 minutes in every area of your lawn
Q
: How often should I irrigate my lawn?
A: The frequency at which you should irrigate your lawn is dependent on the amount of water that your lawn requires to remain healthy and flourishing. Ideally, your lawn will need one inch to one and a half inches of water every week.
However, owing to evaporation, especially during the summer season, you will require to irrigate more often. With increased heat, your grass will tend to dry up. As such, sufficient hydration will thwart the drying up of your lawn.
Conclusion
Now that you're aware of the ten ways of irrigating your lawn, we can conclude that you have the right tips to ensure that your lawn remains greener throughout the year. Knowing when and how to water your lawn are the most important factors of lawn care that you should know. If you need professional installation of a good irrigation system for your lawn, contact Professional Irrigation Missouri for great deals.