10 Reasons to Invest in Outdoor Lighting Solutions for Your Home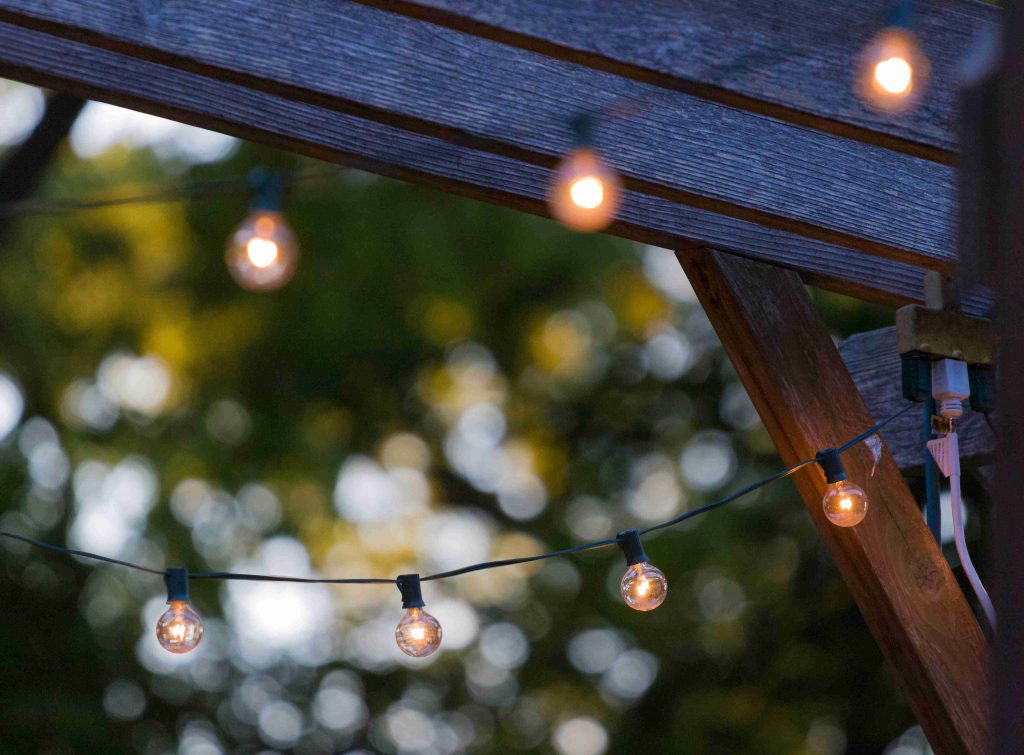 How to Transform Your Outdoor Space With Lighting
There are so many things you can do to take the appearance of your outdoor space up a notch. If you want to do something positive for your outdoor property, you should think about investing in lighting installation. Outdoor lighting solutions can be game-changers for all kinds of properties. If you want to transform your outdoor space and make it more impressive and eye-catching, the answer is easy. It's time to invest in residential outdoor lighting solutions. People these days have many incentives to opt for outdoor lighting solutions. When you need professional outdoor lighting St Louis MO residents can back, you should give us a shout at Hydro Dynamics Corp. We're known for outdoor lighting St Louis MO can trust. People associate us with:
Seasoned lighting technicians

Punctuality

Dependability

Budget-friendly rates

Five-star customer service practices
Why You Should Transform Your Outdoor Space With Outdoor Lighting Solutions: 10 Incentives
If you want to transform your outdoor space, learning about the many advantages of doing so can help you make your final decision. Our capable team members can talk to you at length about all of the perks of investing in home outdoor lighting solutions in this day and age. Here are just a few:
1. Make Your Property Look a Lot Better
If you want to illuminate your outdoor property wonderfully, nothing can compete with getting your hands on outdoor lighting solutions. Outdoor lights can accentuate all of the things that make your residential structure appealing and memorable. People who want to showcase the charms of their residences often opt to install outdoor lights of all varieties. These lights can make your home itself look a lot better. They can make your landscape look better as well. If you want to show off gorgeous flowers, plants, water features, windows, decorative pieces or anything else, the use of outdoor lights can be a game-changer.
2. Enjoy the Gift of Light
Light is without a doubt an amazing thing. Thankfully, investing in outdoor lights can effectively illuminate your property regardless of the time of day or the season. People who adore making the most out of their backyards often appreciate outdoor lighting. If you want to be able to host spirited summertime gatherings outdoors, then you need to have ample lighting on your side. It can be next to impossible to throw a July outdoor dinner without any lighting. It can be so frustrating to not be able to see the people right in front of you. Outdoor lights can help concerned parents monitor kids playing outdoors in the evening. They can help people who simply want to socialize under the night sky, too.
3. Take Advantage of Better Curb Appeal and Value
There's no disputing that outdoor lights can make your outdoor property look a lot better to everyone. That's why they can give its curb appeal a substantial and meaningful upgrade. Don't forget that higher curb appeal naturally leads to higher property value. If you want to be able to easily and rapidly sell your property at any point in the future, investing in outdoor lights may help get you moving in the right direction. People who are contemplating perhaps putting their residences up on the real estate market should always do anything they can to make things as attractive as possible.
4. Revel in a Higher Degree of Safety
Lighting can transform your outdoor space by making it a lot easier on the eyes. At the same time, it can make things markedly safer for everyone. No one can deny that darkness can be a serious hazard. Walking outside at night from a front door to a parked car on the street can be a major danger for people who do not have sufficient lighting. If you want to be able to protect yourself from perilous slips, falls, and injuries in times of darkness, then outdoor lighting can be a huge help. It can defend you from all kinds of frightening circumstances. It can defend the other people in your household. It can even defend any friends and family members who visit you frequently. If you don't want to sprain your ankle trying to walk around your backyard in the late evening, you need reliable outdoor lighting installation, stat.
5. Keep Unlawful Activities Away
Few things can be more undesirable than criminal activity. If you want to make your outdoor space a safe zone, then it can help you significantly to secure outdoor lighting solutions. People who are thinking about invading your home most likely want to be discreet. If your house is bright due to the presence of outdoor lighting, then it may become a highly discouraging choice for potential trespassers. If you want people to think twice about breaking into your home, then it may be in your best interest to install effective and bright outdoor lights of all kinds.
6. Make the Most Out of the Breezy Outdoor Lifestyle
People who own residential properties often savor relaxing and laid-back outdoor lifestyles. They do so by installing gazebos, decks, porches, and similar hardscapes. If you lack sufficient lighting outdoors, however, you cannot be too surprised if your use of any of these things is rather limited. Fortunately, outdoor lighting solutions can save the day. If you want to be able to use your deck at any time of the night or day, outdoor lighting can help you. If you want to be able to enjoy your porch regardless of how dark and cloudy it may be outdoors, this lighting can still help you. It can be especially helpful to people who have swimming pools in their backyards. Attempting to swim at night without sufficient lighting can be quite dangerous. Outdoor lighting can give you the gifts of visibility and superior safety.
7. Have a Lot of Fun All Year Long
There's no denying that the seasons change. The summer months do not last forever regardless of how much we want them to. Outdoor lighting, however, can give your space a summery vibe regardless of how cold and unpleasant temperatures may be. If you want to be able to maintain the same lifestyle from January all the way into the end of December, then it can be a terrific strategy to install outdoor lights that run the gamut. You can use outdoor lights to put together evening pool parties in June, July and August. You can use these exact same lights to accentuate the marvels of the snowflakes you see in the middle of the frigid winter season. Outdoor lighting can free you of many of the limitations that are associated with the four seasons.
8. Savor the Simplicity of Outdoor Lighting Use
Lights that transform your outdoor space aren't as complex as you may think. Although they're often intricate and elaborate in appearance, they're generally pretty straightforward otherwise. Why should you go for outdoor lighting solutions? You should go for them because they're extremely user-friendly. If you hire a professional technician to install all of your outdoor lights, you can enjoy all sorts of features. You can adjust your lighting settings as you wish. People often want their lights to automatically switch on and off. If you don't want to have to deal with the hassles of remembering to switch your lights off late at night, automation can go a long way for you. It can help decrease your monthly electricity bills, too. If you look into automation, you can easily keep your outdoor lighting costs manageable.
9. Relish a Significant Confidence Boost
Since outdoor lights can make your residential property look a lot better, they can do a lot for your self-confidence. If you have a shabby and neglected outdoor space that's tough to navigate, you may feel embarrassed any time you even think about it. Outdoor lights can make your space bright. They can make it look tidy. They can give it a cheerful atmosphere that can draw people in time and time again. 
If you want to be able to take pride in your property and all that it has to offer, the installation of outdoor lighting solutions may work. We can provide you with assistance with outdoor lighting St Louis MO folks can believe in completely. If you want to impress others with striking and contemporary outdoor lights, we're right here for you. If you want to impress yourself with these kinds of outdoor lights, the same exact thing applies. You no longer have to make excuses any time people ask if they can visit your home. If you have five-star outdoor lights, you can embrace any and all guests with a massive grin on your face.
10. Show Off Your Imagination
Lights can transform your outdoor space in a big way. They can at the same time give you the rare chance to accentuate your imagination and creative abilities. They can do the same for all of the other individuals who share your household. If you install outdoor lights, you can make coming up with design concepts a team effort. Ask your family members if they have suggestions for lighting. You may have one family member who is all about spotlights. You may have others who want to install string lights and floodlights as well. Brainstorming with your family members about outdoor lighting can make for an excellent bonding activity. It can give everyone feelings of togetherness, too. If you want to showcase your creative streak and bond with your beloved family members simultaneously, then there aren't many things out there that can hold a candle to lights that can transform your outdoor space. If you want to invest in outdoor lighting St Louis folks can appreciate for many reasons, our local company is fully at your service.
Professional Assistance With Outdoor Lighting St. Louis Homeowners Can Praise Honestly
Hydro Dynamics Corps is a trusted company that has been catering to customers in and close to St. Louis, Missouri for many decades and counting. We actually were established all the way back in 1973. We're not just a company that concentrates on the finest and most innovative outdoor lighting services around, either. Some of our other focal points are drainage, irrigation, hardscapes and, last but certainly not least, turf maintenance. It doesn't matter if you want to maintain healthy and strong grass on your lawn. It doesn't matter if you want to illuminate the stunning exterior of your spacious home, either. We can accommodate all of your service requirements.
Our team members know so much about all kinds of lighting options that are appropriate for residential properties in St. Louis. If you want to install pathway lights that can make your yard a lot simpler to get around for everyone, we can help you do so. If you want to install deck or patio lights that can make it a lot more realistic for you to nosh on nighttime meals in the company of your loved ones, we can help you, too. We can answer any and all questions you may have that relate to garden lights, step lights and even outdoor lamps.
If you have any specific aesthetic aims in mind, do not hesitate to tell us about them. Our professionals can help you pinpoint outdoor lighting approaches that are optimal for the one-of-a-kind vision that's swirling around in your head. If you want to install outdoor lights that are anything but boring and predictable, you can give us all of your trust.
Don't forget to ask us about LED lighting choices for your outdoor space, either. LED lights can be helpful to people who want to reap all sorts of rewards. These lights are known for:
Longevity

Reduced monthly utility costs

Superior brightness

Decreased energy consumption
Contact the Helpful Team at Hydro Dynamics Corp. for Outdoor Lighting St Louis MO Can Admire
Do you want to install outdoor lighting St Louis MO residents can stand by? The Hydro Dynamics Corp. team has your back. We've been installing sophisticated outdoor lighting systems for customers for a long while now. Call us at Hydro Dynamics Corp. at any time to ask for a complimentary outdoor lighting estimate. We can help transform your outdoor space.