10 Tips for Preparing Your Lawn for Winter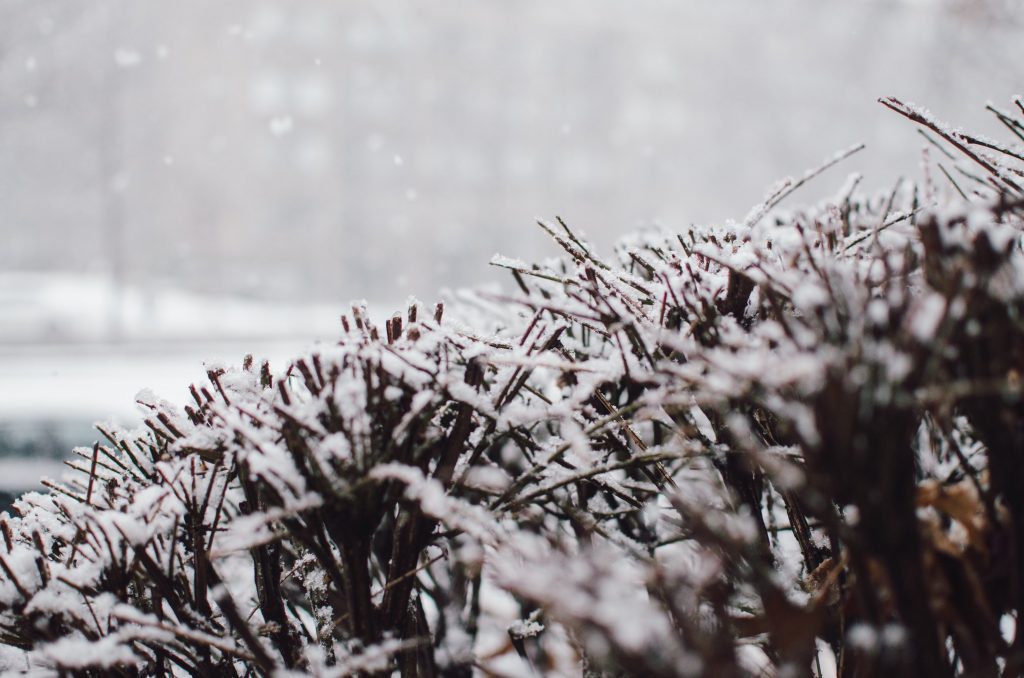 Lawn Preparation Tips for Winter
Winter is coming, and temperatures are quickly dropping, signaling winter. You are possibly busy winterizing your home to make sure it is warm enough for you and your family. Or maybe you are packing up for a winter holiday to a warmer destination away from the snow. Whatever your holiday plan is, preparing lawn for winter should be on your to-do-list.
Many people forget about their lawn during fall and winter. Maybe it's because grass grows quite slowly during these seasons because of extreme temperatures and lack of adequate sunlight. Nevertheless, your lawn requires maintenance even at the peak of winter. Remember, you will still need a lush lawn in spring and beyond when the snow has cleared out. It is, therefore, important you protect it from the unforgiving conditions of the season.
Winter lawn preparation involves several activities, from mowing and seeding to raking autumn leaves and weeding. It would be best if you started the pre-winter turf management when the sun is still shinning. So, begin the process early enough before the snow starts to fall. Keep on reading and learn the ten steps for preparing lawn for winter.
Mowing
Typically, you should keep the grass longer during the warm seasons. This helps to increase the leaf surface area. When the leaf area is more, the grass makes more food and stores it in the roots for consumption during the winter's dormant months. In that case, you should raise your mower so that it cuts less grass.
On the contrary, you want the grass shorter in winter. Leaving the turf too long during snowfall encourages the formation of snow mold. This can cause small patches of the grass to die. Moreover, long grass is a suitable habitat for field mice and other burrowing animals. They may damage portions of the turf by building nests. Damage from snow mold and rodents gives you more work in springtime as you repair bare patches.
Nevertheless, you should resist the urge to cut the grass too short, as it can get stressed out by the piles of snow. The ideal grass height for winter is 1 to 2.5 inches depending on the grass type. For instance, the best size for ryegrass is 2.5 inches, while zoysia is 2 inches.
As you shorten the grass, avoid cutting it all at once. One of the principals of mowing is that you should never cut more than one-third of the turf in one mow. Plan the last mow a few days before the day you expect the first frost.
Fertilizer Application
The most appropriate time to fertilize cool-season grass is late fall or right before the onset of winter. This helps to replace nutrients that have been lost during the hot summer months. Fertilizer helps to feed the grass throughout the winter when leaves are not able to produce food. It means you will have a green, lush and healthy lawn when spring comes.
The fertilizers applied on lawns during winter are known as winterizers. There are different winterizer formulations in the market. Before you buy, consider the type of soil in your yard, the climate in your location, and the grass type. These factors will help choose the right winterizer. Winter fertilizers usually contain three primary nutrients:
Nitrogen for leaf growth

Potassium for fruiting and flowering

Phosphorus for root growth
Although winterizers can boost your lawn health, you need to apply them correctly. Here are several steps to follow when applying fertilizer on your lawn.
Test the soil before the application to find out which nutrients are deficient.

Apply the fertilizers in late fall, right after the last mow.

The recommended amount is 2 pounds of slow-release nitrogen for every 1000 square feet or 1 pound of soluble nitrogen for 1000 square feet.

Avoid applying excessive fertilizer as it can burn the grass and cause it to die.

Water the lawn properly before you apply the fertilizer to facilitate absorption.

One application is enough for the entire season. However, clay soil might require a mid-winter application.
Topdressing
Topdressing is one of the most significant steps in turf management before winter. Like fertilization, topdressing helps to boost nutrient content in the soil. This process involves the application of a topdressing material on the lawn. This material can be topsoil, forest soil, seaweed, manure, or compost. There are several reasons for topdressing during winter lawn preparation. They include the following:
Adds microorganisms and organic matter into the soil

Improves the soil structure, drainage, and aeration

Reduces the buildup of thatch

Preserves soil moisture

Reduces the need for inorganic fertilizers
Apply the topdressing on the third-last or second-last mowing. This is to allow the new layer to mix well with the existing soil before snowing begins. Do not apply a thick layer as it can suffocate the grassroots. When top dressing your lawn, you will gain more benefits by combining it with other winter lawn preparation practices such as overseeding, dethatching, aeration, and compost application.
Check for Lawn Diseases and Weeds
Weeds compete with plants for nutrients, which are in short supply in wintertime. Therefore, weeding is a vital turf management practice during winter. Some weeds like crabgrass, plantain, and chickweed thrive during the fall. When preparing lawn for winter, patrol the landscape and uproot any visible weeds. And don't worry about the empty holes – you will fill them up at a later step.
If you still notice persistent weeds after uprooting, kill them with a weed killer or horticultural vinegar solution. Use the spot treatment method when applying these solutions to protect surrounding plants and grass.
Lawn diseases of the summer and fall can affect the health of your lawn during winter. Be sure to check for signs of these diseases when preparing lawn for winter. These diseases include summer patch, dollar spot, melting-out, goosegrass, lawn rust, leaf spot, and snow mold.
If you spot any disease, treat it immediately to prevent it from spreading. More importantly, keep diseases away from your landscape by mowing it regularly, keeping it clean, watering the grass, and applying fertilizer frequently.
Seeding and Replacing Unhealthy Patches
Of course, you are looking forward to a thick green lawn when the snow gives way to spring. To achieve this, you must fill the bare and thin spots in the lawn. Do not also forget that most of the grass is likely to die due to the cold.
Make sure you start seeding in the middle of fall. This is to allow the seeds to germinate and develop roots before the ground freezes in winter. Dethatch, apply fertilizer, and aerate the soil before applying the seeds. Also, ensure that there are no weeds around so that the new plants can shoot quickly.
If the lawn is small, you can seed by hand, but a large one might need a rotary spreader. Choose seeds that are suitable for the climate in your area. Do not mix warm-season grasses with cool-season grasses if you want a good outcome. Follow the seed pack instructions when applying the seeds. Also, do not over-apply the seeds, as this can lead to weakened growth. Reducing traffic and pet activity in the lawn will ensure quick germination of the seeds.
Aerating
One of the most fundamental things to do when preparing lawn for winter is aeration. Aeration helps relieve compaction of the soil underneath the turf, resulting from the weight of machinery and foot traffic. This compaction impedes the passage of water, oxygen, and nutrients to the grassroots. Often, this leads to the drying or death of the grass.
Aerating the soil during pre-winter turf management involves the perforation of small holes around the lawn. These holes are created to allow air circulation, water percolation, and nutrient penetration into the ground to produce a healthier lawn. You can aerate your lawn manually or mechanically. There are two types of power aerating tools:
Plug Aerator
It slices through compacted soil and thatch, bringing chunks of nutrient-rich soil to the surface. It is by far the best method of aeration when preparing lawn for winter.
Spike Aerator
It uses a fork or solid tine to poke holes into the ground. It is not as effective as the plug aerator since nutrient-rich soil is not brought to the surface to feed the turf. Besides, it causes more compaction at the foot of the hole.
The best time for aeration is early fall. This is because the grass will have adequate time to recover and get back the roots before frost arrives. After aeration, continue with other turf management practices such as watering, mowing, and fertilization.
Dethatching
Thatch is an organic layer that forms between the soil and the grass blades. It is made of grass stems, shed roots, clippings, rhizomes, and stolons. Decomposed thatch is beneficial to the ground. It can act as mulch by preserving soil moisture and also supplying organic matter to the soil. However, excessive accumulation of the thatch can lead to several problems, including:
Prevents you from mowing your lawn at the desirable height

Creates a habitat for pests

Provides an ideal environment for lawn diseases

Prevents penetration of nutrients, water, and air into the grassroots
Therefore, dethatching during your winter lawn preparation will improve aeration, drainage, and nutrient penetration. Like core aeration, the best time to dethatch is early fall when preparing lawn for winter. You can dethatch your lawn manually using a rake or mechanically using purpose-built dethatchers.
Clear Leaves and Compost Them
Grass should not be covered when the frost starts to fall. This is because sunlight is limited in the winter – the grass needs to be uncovered to receive all the sun it can get. Therefore, when preparing lawn for winter, ensure that to rake the fallen tree leaves and other debris from the lawn.
Instead of burning or tossing the debris, you can pack them in bags to use in your spring garden as mulch. Better yet, you may use this waste to prepare compost. Leaves contain helpful nutrients, and so they will add significant value to your compost pile. Furthermore, they will provide much-needed insulation to the pile.
Once the compost is ready, you can spread it on the lawn. This works best after aeration since the holes and plugs can be filled with compost. You can fling the compost by hand or use a shovel to spread it. Alternatively, you can apply it using a motorized topdressing machine.
Plant Winter-Friendly Shrubs and Flowers
Planting is not one of the things you are unlikely to consider when preparing lawn for winter. Surprisingly, many plants excel during the harsh cold months. In fact, many shrubs, annuals, and perennials bloom at the dead of winter. Start planting in early fall so that the roots can get established before the soil freezes.
Shrubs and trees should be in the ground by the beginning of November, while bulbs should be planted in mid-October. The abundant and cooler temperatures in fall and winter are the perfect recipe for newly planted shrubs and trees such as the weeping Norway spruce, carten's wintergold mugo pine, and Siberian carpet cypress. The bulbs that perform excellently during winter include:
Shallots

Garlic

Tulips

Daffodils

Grape hyacinth

Crocus
Hire a Professional Landscaping Service
Preparing lawn for winter is not as easy as it sounds. The surest way to protect this valuable asset is by hiring a professional landscaper. Hiring experts for your turf management has more benefits than doing it yourself. These benefits include:
Quality Work
Since turf management is all they do, professional landscapers can guarantee you quality services. They are well experienced and skilled in aerating, winterizing, mowing, seeding, dethatching and everything else involved in preparing lawn for winter.
Save Money
Of course, you will incur a cost in hiring the service provider. However, this cost might not compare with the costs you are likely to incur in the future when you do it yourself. In many cases, DIY winter lawn preparation is accompanied by many mistakes, translating to additional costs.
Save Time
Hiring someone to take care of the work means that pre-winter turf management is off your to-do-list. In that case, you have extra time to take care of other things before the frost falls.
Taking care of your lawn in wintertime ensures that you have a lush and healthy one during spring. Mowing your grass to the ideal length is the first step in pre-winter turf management. Next, you need to apply lawn fertilizer or compost to nourish it through the cold months. It is also crucial to aerate and dethatch the lawn for the best outcome. When preparing lawn for winter, you might want to take advantage of the weather and plant winter-friendly plants. More importantly, you should consider hiring a professional landscaping service for hassle-free pre-winter turf management.