Top Benefits of A Small Irrigation System for Your Yard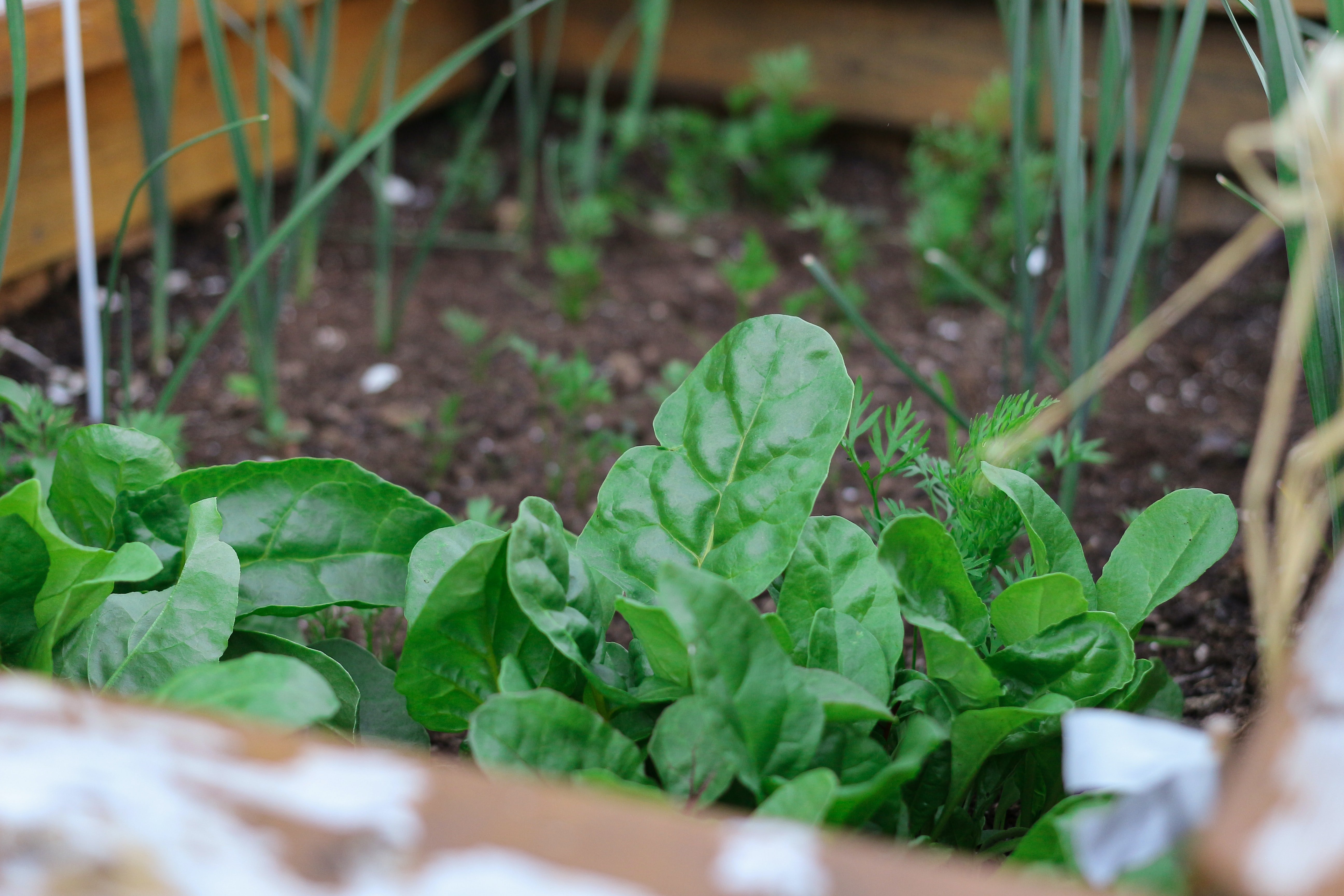 Irrigation is the process of supplying plants with controlled amounts of water in intervals to maximize growth. A small irrigation system can improve the growth of the plants. It also helps to replenish dry areas and improve their general look. The different types of irrigation include:
Surface irrigation

Localized irrigation

Sprinkler irrigation

Drip irrigation

Sub-irrigation
There are two known and widely practiced methods of irrigation. The first is the traditional method, which involves distributing water through watering cans. It is generally cheap but also very labor-intensive, as it requires the homeowner or farmer to water each plant hence consuming much time.
The other irrigation method is modern irrigation that embraces technological techniques to save on time and labor. Modern irrigation uses sprinklers and drips, which conserves water to a great extent.
Factors to Consider When Choosing and installing an Irrigation System
Before installing a small irrigation system in your home, establish the various plant types in your garden. Different plants require different amounts of water to thrive. While some may go for days without water and look healthy, others will wilt or die within days if not sufficiently watered.
The stage of growth in a plant also determines its requirements. During maturity and flowering season, plants require more water. Here are factors to consider when choosing an irrigation system:
Local Climate
The knowledge of weather variation in your area and the extent to which it varies is important. This will help you understand how much water is lost by the plant and soil during transpiration and evaporation, respectively.
The local meteorological department can predict weather conditions. The local climate will help you make better choices on scheduling. Hot temperatures, low humidity, and frequent strong winds will demand a high water supply since they increase water evaporation from the soil.
Source of Water
When setting up a home irrigation system, water is definitely one of the main resources you will need to establish a healthy yard or lawn. You need to have sufficient water to cover your yard. That means that you must have a steady and reliable water point.
The most reliable source of water is the municipal water system. The water is suitable for home irrigation systems as well as large greenhouses. However, municipal water systems might not always be available; thus, you need to establish a preferred water source that will save you on cost and the worry of insufficient water supply.
Maintenance of Home Irrigation System
Without proper maintenance, even the most efficient lawn watering system can be wasteful and expensive in the long run. Periodic checks ensure that all sprinkler heads are functional, unclogged, and malfunctioned – and that broken or missing ones are restored. Leaking pipes must be repaired.
With a change in the season, the controller setting needs to change for correct watering frequency. Ensure that you calibrate the lawn watering system to regulate the amount of water at a given time duration.
Consider the Landscape
When setting up a lawn watering system, you will notice that your land has a similar or different landscape running through the yard. Some places may be sloppy, whereas others will be flat.
Watering a flat does not have inconveniences. Nonetheless, a hilly or slopy land will require that you use different techniques to protect the soil and plants and reduce water wastage. Consider building raised beds on your yard if slopy.
Cost of the Irrigation System
Installing an irrigation system means added expense in the utility bills. The thing that determines the irrigation system's cost are the types of irrigation systems a homeowner chooses, the overall cost of plumbing during the installation, and the cost of getting a permit.
In the beginning, the irrigation system may require you to put in some effort and money. Nonetheless, a well-designed system will serve its purpose and give you a good return on investment.
9
Benefits
of a Small Irrigation System
Help to Maintain Soil Nutrients
Soil that is rich in organic matter, structure, and fast infiltration is resistant to erosion. Manual watering can destroy the soil nutrients if not done correctly. Over-watering, for instance, results in excess water in the soil hence causing water runoff.
Water runoff happens when there is a lot of water lodging on the surface that cannot be absorbed into the soil. The soil is trapped, and when the water begins to flow, it carries away soil layers that have nutrients.
Over-watering also leads to soil compaction. This means that the soil has reduced infiltration and can be easily eroded. When the nutrients are washed off and the water lodges on the soil's surface, plants lack these nutrients and take up too much water.
A combination of these two causes root suffocation, which leads to root disease, and finally, the plants die. During manual watering, it is possible to underwater. In this case, the soil becomes dry and vulnerable to wind erosion and raindrop splash.
The home irrigation system has a specific time for watering and supplies the right amount of water to the soil. Throughout the day, the soil retains a healthy level of wetness, reducing the chances of erosion and maintaining the soil nutrients.
Helps to Save Water
Water is an important resource in the life of every human. Water companies use a lot of energy to treat water and pump it to our homes, and it is important to save on it by using it wisely. The home irrigation system is automated. They are fitted with sensors that help them detect soil moisture and rain.
Soil moisture sensors allow the modern lawn watering system to distribute the correct amount of water required for each area of your garden or lawn. This system prevents under-watering and over-watering. The rain sensors detect rainwater and automatically shut off the sprinklers during rainy seasons hence avoiding over-saturation of water and ultimately saving water.
It is Convenient
The uncertainty that causes homeowners to keep guessing just how much water is sufficient for their lawns is tiring. The lawn needs to be taken care of for it to look good and appealing. However, sometimes we travel, or we get occupied in other activities and forget or completely neglect the lawns.
The thought of having an unkempt lawn will have you employ a gardener to water it. Sometimes, you will be forced to take care of it when you are tired, denying it the attention it requires. The automated home irrigation system allows homeowners to set watering schedules on certain days of the week or daily.
You do not have to be worried about when and how your yard will be watered when you are overwhelmed with other duties. You are certain that your garden will be watered. Reducing some hands-on duties is one of the best relief a homeowner can experience.
Increase the Value of the Home
An old, dull, and neglected yard is not unique and does not capture a potential buyer's attention. The first impression that a buyer has on a home is essential and can determine whether the house will sell.
Increasing the curb appeal means that you will have to go green and plant flowers and grass in your yard. For you to maintain an excellent curb appeal, the lawn must be well watered to avoid brown spots. The best way to ensure this is by installing a home irrigation system.
A lawn watering system transforms the exterior of your residence as it refreshes your plants. The home irrigation system helps keep the plants green in and out of season as they provide sufficient water through their automated features.
Prospective buyers will be impressed by the curb appeal and excited to know that they do not have to spend time holding a hosepipe and watering the yard. Buyers are attracted to a yard they can easily maintain and one that is easy to water. A home irrigation system sufficiently meets all these demands.
A small irrigation system serves as a protection to your investment as the plants grow stronger, healthier, and look beautiful in the long run. Lawn watering systems improve the outlook of a place and are sure to give you a positive return on investment.
Reduction of Weeds and Plant Diseases
The best way to avoid the frustration and disappointment caused by the brown patch, the dollar spot disease, and other plant diseases, ensure that the garden is well watered. Manual watering can cause weeds to sprout and thrive, competing with flowers, and finally covering the whole park.
A small irrigation system reduces weeds on your lawn since water is delivered to specific areas of the garden. Also, water is mostly supplied to the roots of the desired plants. By so doing, the seeds of the weeds lack enough moisture to germinate. The few weeds that grow around the selected plants can be easily uprooted.
Experts in small irrigation systems offer advice on the best time to water plants. It is recommended that plants be watered early in the morning or in the evening during sunset to avoid dampness that promotes fungi growth.
In a home irrigation system, it is possible to water the right part of the plant, thus avoiding heavy water droplets and sediments landing on the leaves and flowers. If water stays on the surface of a leaf or flower for long, the chances of blight increase.
Customized Water Methods
A lawn watering system offers control on the water distribution strategy to meet your yard's specifications based on its type, shape, and size. Depending on the plant's arrangement, you can decide which parts of your yard should be dripped, sprinkled, or sprayed. You can choose the best strategy that works perfectly for you from selections such as stationary, oscillating, traveling, and revolving sprinklers.
Balanced Watering
Before installing a small irrigation system, a layout is prepared to ensure that the whole turf receives sufficient water. The sprinkler nozzles are set in a way that ensures water is delivered across the lawn, after which hydro zoning is effected.
Hydrozoning is the practice of putting plants that require the same soil, water, and sun level together. This effort helps in preserving water. The home irrigation system is designed in a way that water is sprinkled on plants concerning their need.
Soil moisture sensors also sense the amounts of water in the soil and supply plants that need water. The small irrigation system comes in handy when taking care of different greenery in your yard.
Integrates With the Natural Environment
Small irrigation systems have been designed in a way that coordinates the environment in various ways. The multiple sensors incorporated in the small irrigation system give space for the natural aspects of the environment to occur without competing.
The rain sensors, for example, automatically stops when there is an ample amount of rainfall. Small irrigation systems have wind sensors that also detect wind speeds and temporarily halt the system. Strong winds can blow away water from the sprinklers to longer distances than intended leading to wastage.
Advanced technologies in a small irrigation system allow homeowners to conserve resources in the natural environment, such as water. The rotating sprinkler has an advanced spray head that supplies multiple rotating streams using little water. They can also detect moisture levels and adjusts to ensure that the ground receives sufficient water supply. The flow rate and coverage using less water prevent a runoff.
The lawn watering system works under low pressure. These amounts of pressure gently land to the ground and do not displace soil or cause water clogging in one place. The system thus helps in improving the health of the plants without taking away soil nutrients or causing soil erosion.
The watering systems ensure sufficient water; thus, the plant will not turn yellow or wilt. Greener plants play a role in keeping the environment clean through the absorption of carbon dioxide.
Improves Homeowner's Flexibility
A small irrigation system can be a lifesaver, especially with an upcoming vacation or business trip. You do not have to be worried about the weather patterns or how your plants will survive when you are away.
You can relax and focus on your business or vacation when you know that neither winds, rain or hot sunshine will affect your yard. Programs installed in your small irrigation system automatically run as scheduled, and you can rest assured that the yard is watered at the right time.
Conclusion
For plants to survive and thrive, water is a key element. The water from the rains may not be enough to facilitate plants' healthy growth throughout, prompting the need to invest in an irrigation system. Selecting an irrigation system that is well-designed and efficient will be convenient for you and save time. A lawn watering system will improve your lawn's aesthetic value as it keeps it green and healthy.