The Benefits of Outdoor Holiday Lighting for Your Home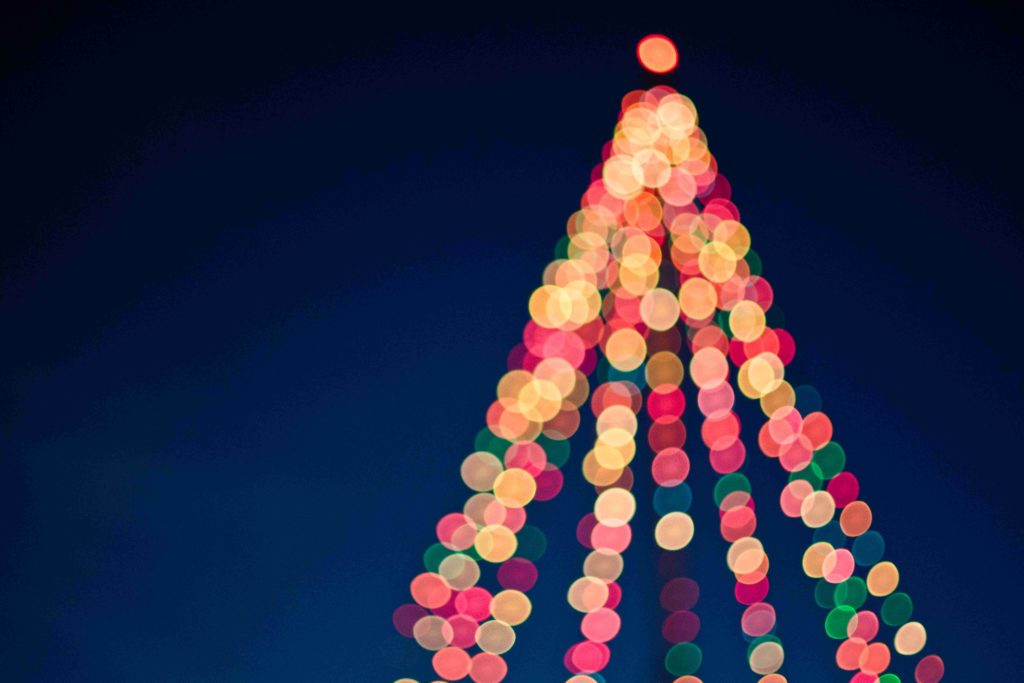 Indeed, your home is your joy and pride. It is your escape from the world. You may think that your work is done once you have laid down your lawn, planted the flower beds, and have set up the barbeque. However, that is not all; the installation of outdoor lighting, holiday lighting, and garden lights is an excellent way to inject life into living place. Consider adding outdoor lighting to make your yard look beautiful and captivating.
There is a variety of outdoor light design now available for small and big homes across the globe. People prefer to decorate their homes during special events. Holiday lighting has also become an important feature of exterior design in contemporary society. During events like Christmas, people decorate their homes with colorful outdoor lighting. There are many advantages of decorating your home with outdoor lighting, but first, let's have a look at some pro-tips for outdoor lighting.
Tips for outdoor lighting
The simpler, the better
When we say it, we mean it. Don't worry about lighting up your entire home. Have a design in mind, to begin with. It can be enough to light your roof, doorways, and architectural features. Choose what colors you would want to use.
Color scheming
Choose a color theme. White lights are classic. Colors such as green and red can be used to differentiate your holiday lighting. Randomly positioned colors can be overwhelming, so you always need to plan an aesthetically pleasing color combination first.
Save energy
Use LED lights. They are more efficient than incandescent bulbs and require less wattage. You can save electricity and make your home look beautiful on a budget. The cherry on the top? LED lights also look appealing.
Start with the roof
Aim for the heights – your rooftop. If you want to make your architectural details look beautiful and colorful, start lining your roofline with lights. This adds an aspect of elegance to the design of your home.
Light up the walkways
If you have a garden or a walkway outside your home, add some visual interest to that. Light the sidewalks and the boundaries of garden beds to make them look attractive.
Follow these pro tips to light up your home and living spaces. Holiday lighting and outdoor lighting add beauty to your interiors, but how you go about it will be a reflection of your personality as well. Make it an impressive one.
These tips are intended to help anyone who loves to design their home.
About holiday lighting
Holiday lighting has become popular around the globe. They produce a beautiful scene that attracts everyone. They have a huge variety of colors and patterns with easy installation techniques, which help anyone decorate their homes easily and quickly.
During holiday celebrations, your lamps can also create a festive atmosphere. Swap flat light bulbs around the house for colored ones. Warm colors give a flattering soft glow, while cool colors can complement themed occasions and light up the mood. Miniature string lights can come in handy since they are smaller and require less power from base to tip than larger C7 and C9 lamps. Larger bulbs bring more of a retro look to the holiday lightings, while the smaller ones feel modern. Select whatever fits best with the aesthetics you like.
By stringing lights around individual branches, you can make your little plants glow beautifully. Net lights make the entire process much more manageable. Simply drape them over a bush, and soon the whole shrub will twinkle. Hanging lights will make your home look like a part of the winter wonderland, even though it is not going to be white all over. Still, the poise it will create shall be beautiful.
No matter where you hang them, holiday lightings that look like snowflakes, starbursts, and other festive forms look visually pleasing. With minimal effort, you will have a striking display.
Note: Safety should always be a priority. 35% of home Christmas trees include electrical and lighting equipment.
Types of holiday lightings
Any holiday lighting scheme's essence is the strings of lights that you add to the eaves, shingles, and gutters. With as little as 25 bulbs and as many as 200 lighting lines, your house is going to look like a masterpiece. When considering home décor to complement lighting, many things come to mind. You can choose your favorite color, pattern, the intensity of the light, and bring your idea to life.
A wide variety of options are available for decoration with holiday lighting including LED lights, multi-colored lights, small or big lights, shaped lights, mini lights, dim lights, bright bulbs, scenic lights, laser projectors, disco bulbs, Christmas lights or bulbs, lights with rope, battery-powered lights, wall hangings, and much more.
You can use multiple options at a time to adorn your home, school, office, or any other accommodation. Mini lights look like tiny candles and look decent when putti over the roof. Clear frosted glass bulbs are also an option for garland.
Treat your house like a castle with holiday lights.
The Benefits of Outdoor and Holiday Lighting for Your Home
Outdoor landscape lighting revitalizes exterior spaces after sunset, produces a unique look, and enhances security and functionality. Installing such lights support the idea of beauty as well as rationality. These lights help focal points stand out and give detailing to your living spaces. Objects not seen in daylight can have some eye-catching details when illuminated in outdoor lighting. Architectural features can be accentuated, giving the building and the scenery a resort-like atmosphere. If you want to take the benefit of your outdoor living areas, consider the benefits of outdoor lighting that is professionally designed.
Illuminates the outer space of your home
The living room doesn't have to be the only space to spend quality time with friends and family. Extend the shared spaces beyond your outdoor living room! Your backyard is the perfect place for entertaining guests, having meals, and spending time with kids. Decorating these areas will enhance the beauty of your outer home space, and will allow you to spend some quality time with your family. You can play with your children, arrange parties, or organize a party in those areas after you have decorated them with your favorite color theme.
Highlights your home landscape décor
You will highlight many of the features you already have by strategically positioning outdoor lighting in your yard. Direct visitors to your front gate with energy-efficient solar lighting posts over the path and the walkway. Outdoor lighting can also be used to label property lines and create hurdles to yard areas where you don't want anyone to walk over. Outdoor lights are also a great way to show off your yard's unique features. Using lights in your flower beds will also express all the beautiful colors, so that, even at night, you can also enjoy your garden at its best. Outdoor lights can be installed on porches, embedded in railings or staircase posts, or mounted in the ground.
All your outdoor home features will become visible with outdoor lighting. Holidays are a great time to show people that your home is not just an ordinary one.
 It strengthens home security
Adding lights to your yard and home helps prevent damage to your property and also deters criminals. Lights in doorways and windows make it hard for intruders to enter unnoticed. Insurance credits and premium incentives are given for households with improved outdoor lighting.
Outdoor lighting makes your family and friends less likely to take an awkward stumble in your yard due to increased visibility. Stairs, stoops, and swimming pools are dangerous, and lighting can help to prevent falling by illuminating the area. Including your driveway, outdoor lights will make it easy for visitors to locate your home quickly and safely.
Increases property value
Outdoor lighting can increase the value of your property. The beauty of outside lighting is that you will get your investment benefits immediately while availing all the significant advantages with your family. You can showcase great features and increase your home appeal by placing outdoor lighting on the whole yard.
It makes you an exception
When you decorate your home with lights, it becomes more visible among all the other homes in the society. You can make your neighbors jealous by decorating your home exceptionally well. Lighted dwellings can be seen from far away. This can also become a signature of your home for the visitors. People can be easily guided to your home because of the beautiful lighting.
It shows enthusiasm for events
Holiday lighting shows passion for the events. As much as you decorate your home during the events or holidays, it will show that you are very excited about the event. You can decorate your home with holiday or outdoor lighting for many occasions, like weddings, Christmas, Halloween, birthdays, Independence Day, graduation parties, and the list goes on. People use dark-colored lights for the Halloween décor and vibrant and bright colors for Christmas celebrations. Holiday lighting also acts as a hobby for children.
Stay safe while decorating your home
Holiday lights have much electricity being driven at once on the walls, roof, or standing on the ladder. Every time you work with power, be careful and respect it. Follow these tips to stay protected while hanging your outdoor lights this season.
Always test the wires before hanging them.
Try to avoid overloading circuits by linking too many of them together.
Be mindful of any form of liquid present, especially when putting lights close to the ground.
Check your GFCI outdoor outlets to ensure that they are functioning correctly. They help to protect the circuit from overloading and potential fire hazards.
Be careful when installing lighting on rooftops or staircases.
Turn off the holiday lighting when you are away from home or sleeping.
For internal use, use 3-wire extension cords.
If power is on, do not switch or change the bulbs.
When dealing with electricity, use a non-conducting fiberglass or wooden ladder.
To defend against climate and wind damage, securely hang outdoor lights with light-duty staples or clips.
These are some of the skilled techniques which will set your house apart from the rest this holiday season, whether you are an outdoor lighting pro or decorating for the first time.
People become enthusiastic and excited when they get a chance to decorate the home during holidays or events. Follow the given tips to decorate your home and enjoy the benefits of it. Don't forget to stay safe while putting the lights in your place.