Hydro Dynamics: The Original Irrigation Company in St. Louis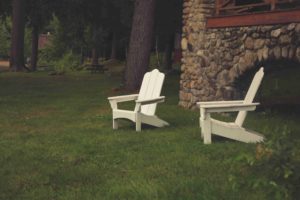 Captivating Outdoor Environments from Hydro Dynamics Hardscape Experts
The many attractive features of hardscaping design are soaring to popularity among homeowners today. When couples or families have one or more highly appealing outdoor living spaces for relaxing and sharing meals or cool drinks, they spend more time together. As a homeowner, you can invite friends, neighbors and business associates to enjoy the beauty of your home's enchanting outdoor environment nurtured by custom irrigation systems and created by the best of irrigation companies in St Louis MO.
Everyone entering your home will appreciate the great luxury of the stunning outdoor living experience that you and your hardscaping specialist from the best of all irrigation companies in St Louis MO have created and sustained by custom irrigation systems. In fact, your guests may follow your example and enhance their own home properties with the casual elegance of exterior rooms and spaces. These unique outdoor living spaces promote a purer, healthier home lifestyle enhanced by plenty of plants and flowers nurtured by pure, nutritional soil and advanced sprinkler systems.
Complementing Your Home with Varied Types of Luxurious Green Living Spaces
You and your hardscaping designer, who represents one of the top-rated irrigation companies in St Louis MO, can collaborate to create the ideal types and styles of pure, natural outdoor environments. These unique outside living areas that will complement, enhance, and expand the size and beauty of your home while bringing unused space to life include the following:
Patios and Terraces
By planning and constructing a stylish brick patio or a lovely tiered stone terrace adjoining a side entrance to your home, you and your entire household can bask in the soft rays of early morning sunlight during the warm months. You can also step outside for a brisk breath of chilled fresh air during autumn and winter. In this inviting setting, you can entertain family and friends with delicious food and drinks at night under a clear, bright starlit sky. 
Decks and Poolside Lounge Areas
Families, friends, and visitors have always enjoyed the use of their poolside areas for some leisure relaxation and lively conversation. Under shade trees or colorful umbrellas, everyone likes taking a break on comfortable lounge chairs between dips in the pool during hot summer days and evenings. Your choice of beautifully grained natural wood benches plus a poolside walkway mixture of natural stone and dynamic designs in ceramic tiles will add pleasing decorative touches to your charming pool-area decor.
Outdoor Kitchens
Imagine the healthy atmosphere of a contemporary outdoor kitchen created by an excellent hardscape designer from the best of all irrigation companies in St Louis MO. You can enjoy preparing appetizers, drinks, meals, and snacks for all. Food preparation and grilling in this healthy, open-air haven of comport and beauty will produce creative culinary delights from the casual elegance of your outdoor home-chef's arena. The durable concrete floor tiling with brightly-hued clay tile insets will complement the natural charm of alternating open walls and richly grained timber paneling in this unique spatial creation by you and your expert hardscape designer from one of the leading landscaping and irrigation companies in St Louis MO.
Outside Fireplaces
Your hardscaping professionals will have excellent advice concerning the size and placement of an outdoor fireplace on your property. Many people enjoy having a welcoming fireplace in the seating and dining areas that adjoin their outdoor kitchens. However, you may prefer to build an appealing brick or stone fireplace near your garden pond and cafe tables. Wherever you decide to place this outdoor living enhancement, your entire household will be attracted to the natural warmth and simplicity of your new fireside retreat.
Outdoor Fire Pits
These curious burning pits have captured the attention and interest of homeowners, their families, and friends in countless locations today. With similarities to the open fires built in ancient societies for warmth, cooking, and comfort during harsh weather in cold climates, these fashionable contemporary flaming pits are all the rage for backyard gatherings and deck-side celebrating. Whether your hardscape designer adds rugged stacked-rock walls and flagstone walkways surrounding your brightly glowing pit or chooses a more rustic, crushed rock pathway, this feature is sure to win top ratings. Your entire household will frequent this intriguing spot for quiet chats or lively storytelling while the kids roast nuts and marshmallows during all seasons of the year. 
 Outdoor Entertainment Rooms
These attractive outdoor relaxation and party rooms are a welcome addition to any home today. Offering a healthy, delightful environment for family meals, neighborhood gatherings or evening socializing with business associates, your newly designed and constructed outside room will expand and brighten your home lifestyle. You can enjoy whatever style of decor that offers the ideal fashion and flair that you desire for this outdoor leisure-time center of your home. With the expertise of your hardscape designer from the best of irrigation companies in St Louis MO, you can include appealing natural woods, marble, porcelain tiling, brickwork and more for an arty, creative look and ambiance in this fun-focused space.
 Alfresco Areas
These open or partially open living spaces connecting interior rooms of your home or leading to your outdoor gardens with custom irrigation systems and a pool create interludes of elegant, natural beauty and allure for a refreshing home environment. Your hardscape expert can offer advice about adding a soft canopy covering, a stylish pergola, or an automated folding panel ceiling of wood, enameled aluminum or vinyl that operates by easy remote control. You and your designer can create a sensational alfresco setting using a combination of beautifully grained timber, climbing and flowering vines, and attractive wooden latticework decor for the enjoyment of one and all.
Gazebos
If you and your outdoor designer from the best of irrigation companies in St Louis MO agree on adding a lovely gazebo to your home property adjoining your pool and deck area, you will truly enjoy this creative experience. Whether your preference is an all-wood construction of subtly grained and textured natural timber or a wrought iron structure embellished with delicate wood lattice designs, it can be easily constructed. Your designer can assist you in creating an enchanting, quiet atmosphere for peaceful rest and reflection, reading, or working on your laptop or tablet.
Walkways and Garden Paths
Your hardscape expert can design charming walkways and garden paths with sprinkler systems that lead from one area of your home's exterior environment to another. You may be amazed at the highly appealing effects that can be accomplished for your lawn, garden, entertainment center, and poolside areas when they are creatively connected by a unique network of beautifully designed walkways. Attractive brick, stone, and concrete tiling can be decorated with tastefully colored marble, granite, or porcelain tile accents from the best of hardscaping and irrigation companies in St Louis MO to brighten and enliven your outdoor environment.
Extended Driveways
Your hardscape professional can design a smoothly paved driveway, artfully bordered by pebble-concrete mosaic and flowerbeds, with advanced custom irrigation systems leading from your property's entrance to your home. If needed, your drive can be widened at the end to accommodate extra parking space outside your garage.
Water Features
Sedate or bubbling, sculpted fountains, stone walls with waterfalls and calming pools, or ponds in your landscaped gardens can all add an appealing, magical charm to your home property. Your outdoor home property expert from the best of irrigation companies in St Louis MO can advise you concerning ideal choices for enhancing the layout of your gardens and grounds.
Entrance Gates and Retaining Walls
With the addition of handsome wrought-iron entrance gates and fencing, your home property will gain greater curb appeal. These gates can be left open in a welcoming position whenever you like and closed again whenever you are away from home. By constructing strong, durable stone retaining walls and embankments along the borders of your property, your hardscape expert from the best of all irrigation companies in St Louis MO can protect your land from soil erosion and excess water accumulations during heavy rainfall or following snowstorms.
Optimal Quality Hardscaping Will Transform Your Lawns and Gardens into a Popular Destination
With creative hardscaping of high quality, your home's exterior areas can bring to life the outdoor home paradise of your dreams. The art and craft of hardscaping can transport the beauty and luxury of the outdoor spaces that you have envisioned into real-time, physical existence. With the talents and experience of a top-rated exterior home design and installation team from the best of all irrigation companies in St Louis MO working for you, you can enjoy the high fashion and functionality of a beautiful natural setting nurtured by custom irrigation systems just outside your door. You, your entire household, neighbors, and friends will all want to spend more time in this outdoor home haven of pure, natural luxury and scenic allure in your yard kept lush and green by sprinkler systems.
Your family will spend more time in your home's stylish part of the great outdoors. With the use of your contemporary new outdoor kitchen and grilling area, everyone will enjoy preparing foods and sharing meals together outside. Relaxing on your spacious terrace, patio or poolside deck, you and your family can share meals, cool beverages, and conversation while enjoying the fresh, natural breezes under tall shade trees or your attractive, flowering, vine-covered pergola refreshed by advanced sprinkler systems. Your delightful, open-air outdoor entertainment room offers the ideal spot for all types of events, from children's birthday parties to holiday celebrations, teen get-togethers and graduation parties, wine-tasting gatherings, and informal dinners with friends.
Expert Hardscaping Redesigns and Enhances Your Home Property's Outdoor Space
You will be amazed at how your hardscaping designer's artful layout of elegant walkways and stylish paths throughout your lawns and gardens with custom irrigation systems will give your outdoor property a much more cohesive, connected atmosphere. At the same time, your new walkway network designed by the best of all hardscaping and irrigation companies in St Louis MO will lend more emphasis and value to each feature of your lawns, gardens, poolside deck and other areas for recreation and relaxation. By designing a unique and appealing plan that incorporates use of the four basic natural elements of fire, water, earth and air, your hardscaping expert can create your outdoor haven. The outstanding result will be a healthy, natural outdoor home environment that attracts and pleases family and visitors of all ages.
These basic natural elements will contribute to the aesthetic value and practical functionality of your home's outdoor living spaces in many different ways, including the following:
Fire
The natural element of fire has become a very popular feature in hardscaping projects today. Both outdoor firepits and fireplaces are favorite gathering spots for home leisure time and entertaining. Everyone enjoys the flickering firelight, warmth, and friendly ambiance of casual fireside socializing. Even in cold weather, many people like wearing extra layers of clothing so that they can enjoy sitting by a red-hot, outdoor crackling fire, staying warm and cozy on a cold wintry night.
Water
Lawn and garden water features are extremely popular items that homeowners frequently request for inclusion in their hardscaping projects. The addition of a stunning fountain, sparkling waterfall or beautiful pond to home lawns and gardens with sprinkler systems brings refreshing calmness and aesthetic beauty to residential property. The soothing sound of water running and bubbling over natural stone is enchanting and mesmerizing, fading away the stress and strain of a busy day.
Earth
Optimal quality hardscaping needs expert landscaping to surround and enhance it, creating a harmonious natural environment. Adding trees, shrubs and flowers with sprinkler systems expands your hardscaped areas while lending character and beauty to the setting. Your pleasurable experience when relaxing within this lovely natural environment will nurture positive thoughts and a sense of well-being.
Air
Breathing in the fresh air while enjoying your well-designed outdoor living spaces is calming in warmer weather and invigorating on cold winter days. It is always refreshing, regardless of the time of year and outdoor temperatures. Gentle summer breezes are soothing as you enjoy a tall drink beneath the canopy cover of your terrace. Feeling the air swirling around you on windy autumn days brightens your mental perspective with its uplifting natural elegance.
Top Caliber Hardscaping Techniques Will Increase the Market Value of Your Home
When you engage the services of a top-caliber hardscaping professional from the best of all irrigation companies in St Louis MO to design, restructure, vitalize and enhance your home's outside property, you will gain many health benefits. You and your entire household will enjoy many pleasurable hours in your fashionable and functional new outdoor living spaces. You will delight in spending more time with your family and friends enjoying snacks and lively conversation while gathered around your crackling fire pit or relaxing on your spacious, flower-bordered deck equipped with sprinkler systems. In your attractive open-air kitchen, you can enjoy outdoor grilling as you prepare food for the evening's casual dinner with friends and neighbors in your enchanting outside entertainment room.
Looking out across your beautifully landscaped lawns and gardens, you will begin to realize the immense gift of the natural beauty surrounding you. The winding pebble walkways and gravel paths among shrubs and flowers with sprinkler systems offer elegance and style while providing an artistic network connecting all of the different areas of your outdoor paradise. The sparkling water features and lush green climbing vines that lace your patio pergola with style join the other elements of creative artistry of your hardscape expert's master design. All these amazing elements together will increase the market value of your home while expanding your living space with unique and outstanding beauty, fashion and flair.
Contact the hardscape experts today at Hydro Dynamics Corp. located in Olivette, MO, and serving St. Louis and surrounding areas by phone, by email or on the company website. Our highly experienced professionals will provide custom irrigation systems for all landscaped areas while constructing and installing highly appealing outdoor kitchens, terraces, patios, decks with pergolas, water features, walks, walls, driveways, fire pits, and more to ensure that your new outdoor home environment is the irresistible, healthy haven of your dreams.